Game Of Thrones Season 6: 10 Ups And 2 Downs From 'Oathbreaker'
And now his watch has ended.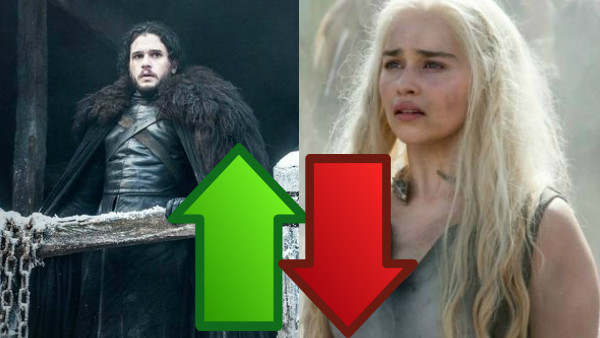 Following on from the fantastic Home, the third episode of Game of Thrones Season 6, Oathbreaker, continued the season's slow-build, and reintroduced us to the man brought back to life last week.
After months of waiting, wondering, and denials from those involved, it's great to have Jon Snow actually back on the show now, and getting into the action more than just opening his eyes, as he deals with his sudden return to life.
Elsewhere across the Seven Kingdoms, Cersei was still vying for power (with a little help from FrankenMountain), Ramsay was given a gift, the High Sparrow had a chat with Tommen, and Jon wasn't the only returnee, as we had our first scene with Sam and Gilly this year. There was plenty happening over in Essos as well, with Arya being no one, Tyrion being Tyrion, and Daenerys being faced with life amongst the dosh khaleen.
Oh, and then there was the little matter of the Tower of Joy! Few things about Season 6 had me as excited as the potential of watching this moment play out, and the fight scene did not disappoint.
It was another week of table setting, and a very entertaining one at that, as the show momentum in typicalfashion. It didn't quite reach the high watermark of last week's instalment, but there was still a lot of great stuff here (and a couple of disappointments).