The Simpsons: 10 Things You Didn't Know About Season 1
Where it all began.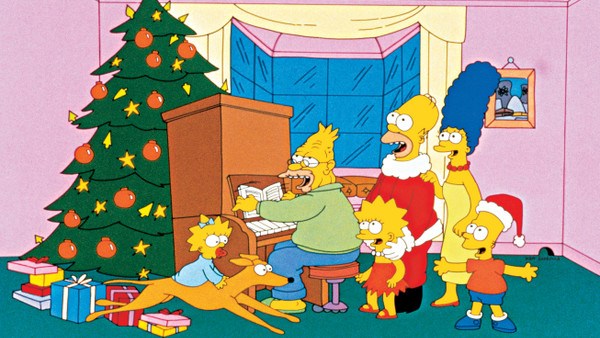 On the 17th December 1989, the world was introduced to the first full-length TV episode featuring the greatest family in television history, The Simpsons.
Homer, Marge, Lisa, Maggie and Bart, The Simpsons debut is one of TV's greatest moments. Though the episode itself is nothing special, it launched a series that would scoop dozens of awards and draw billions of laughs over the following three decades.
The show is so beloved that the amount of literature on it is hardly surprising. Books, documentaries, and even academic theses have featured America's most prominent yellow citizens and the sheer volume of trivia pertaining to The Simpsons makes it one of the most talk-about TV shows ever.
However, for every "God has five fingers" and "Matt Groening's initials are on Homer's head", there are a hundred other facts that even the most ardent of Simpsons geeks will struggle to recall.
So join us as we whisk you back to early 90s and a very different-looking Simpsons indeed.
Grab yourself a frosty chocolate milkshake as we get to grips with where it all began.
10. Some Enchanted Mistake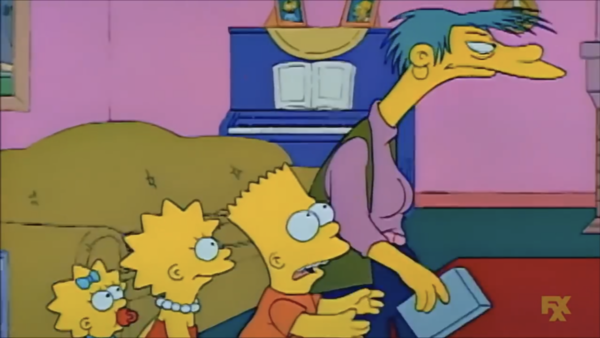 The Simpson family actually got their start in 1987 as a series of shorts on The Tracy Ullman Show.
Conceived through a partnership between creator, Matt Groening, and Ullman Show producer, James L. Brooks, the shorts proved incredibly popular. Eventually, plans were made to adapt the show into its own series.
But, as this was animation in the 80s, several snafus were hit along the way.
The most notable of these was the development of what was supposed to the season premiere "Some Enchanted Evening".
The episode - which sees The Simpson kids do battle with a villainous babysitter - was sent to South Korea to be animated, as were all the episodes of this season. However, when it returned, something was very wrong.
The animation was of such poor quality that the whole thing needed to be redone. In fact, Simpsons director, David Silverman, said that 70% of everything in this first season had to be redone.
As a result, the show was almost canned entirely, but thankfully the airdate was just pushed back to December to give the creators more time.
"Some Enchanted Evening" was bumped to the final episode of the run and was replaced with what we now know as the first full episode of the show - "Simpsons Roasting On An Open Fire".