The Walking Dead: 10 Best Antagonists
Fight the dead... Definitely fear the living.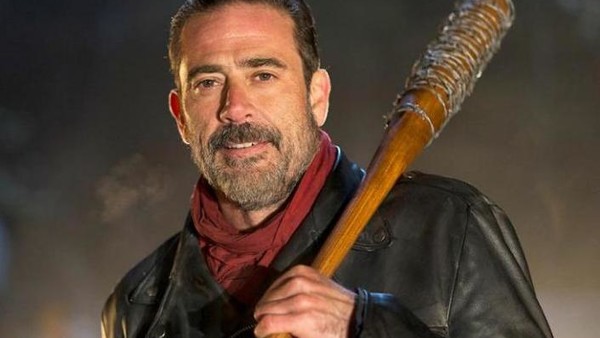 Ever since The Walking Dead arrived on the scene back in 2010, the lives of Rick Grimes and his gang of friends and family have been anything but easy. From dealing with the ongoing menace of the undead, inexplicable illnesses, and the harsh realities of survival in their new world, danger continues to lurk around every corner, taking lives again and again as the gang continues to fight to keep hope alive.
Over their journey from Atlanta to Alexandria, the group has undoubtedly learned one thing about the dangers of their new world: Mankind itself is often the biggest threat. From individuals within their own group to large communities outside their control, the survivors we've come to know have had to consistently deal with dangerous people over the years, some of whom have unrepentantly embraced the madness, others who have cracked as victims of it.
With season six settled in behind us and with season seven looming ahead, let's seize the opportunity to take a spoiler-filled look back at ten of the best antagonists that have turned up on the series to date...
10. Inmates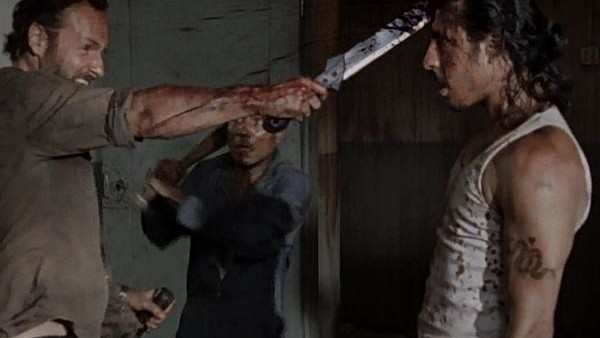 Not long after arriving at the prison, the group discovered they weren't alone when they came across a band of prisoners who had spent the outbreak locked inside the cafeteria. And while two of them later ingratiated themselves with Rick and the gang, the inmates' de facto leader, Tomas, wasted no time in making them all look bad by attempting to kill Rick.
For his effort, Rick buried a machete in the inmate's skull, ending his little rebellion before it could take off. In response, Tomas' buddy Andrew bolted, only to find himself outside in the midst of a group of walkers, where he was locked out and left to die by Rick.

Unfortunately, Rick's failure to see Andrew's death through came back around, as he survived, lured walkers into the prison, and stirred up the chaos that led to T-Dog and Lori's deaths, his actions tainting the group's new safe haven and forever changing the group - especially Rick - going forward.