5 Predictions For UFC 251
4. Jessica Andrade Vs. Rose Namajunas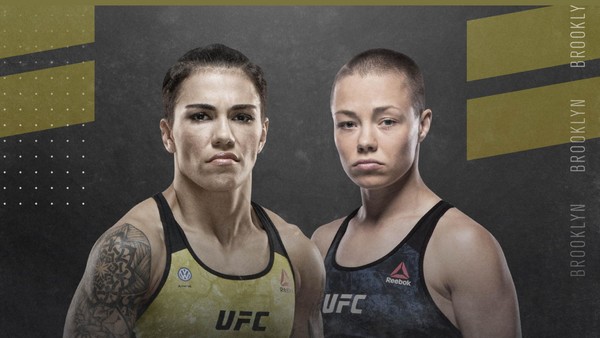 The bout to become the best of the rest of the Strawweight division will be a hard fought contest between two very strong former champions. This is not the first fight between the two contenders, with Jessica Andrade taking the title from Rose Namajunas when the pair first fought back in November 2019. Andrade managed to win via a Round 2 knockout which stunned the former champion.
In the buildup to this match up, Namajunas has attributed her loss to a lack of focus and interest in preparing for the title fight. She has said this mistake will not be repeated. The odds appear to agree with this statement and with the fight only lasting three rounds this time, it would seem victory is likely.
Andrade will need to make sure Namajunas does not maintain the same level of dominance as she had in the previous fight between the two. She will need to get in close to Namajunas and look for another lapse in concentration from the former champ. Both fighters have the ability and power to knockout the other out, but with Namajunas appearing more determined than ever, revenge for the American seems the more likely outcome at 251.
Prediction: Namajunas decision victory.