10 Reasons WWE's 2020 Was Better Than 2019
9. Bobby Lashley Gets In The Business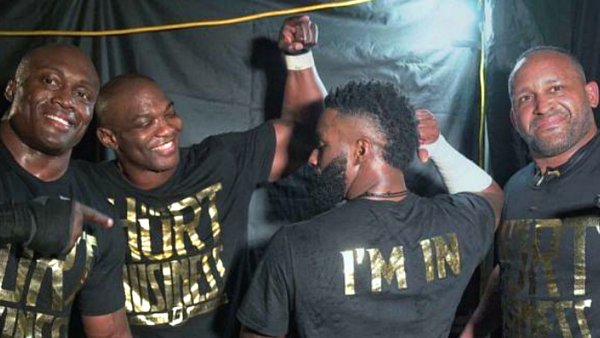 For his first three years, Bobby Lashley dominated WWE with a noteworthy undefeated streak and run as the United States Champion. He was also the first wrestler to break the Master Lock Full Nelson (which he later adopted as his signature). Despite being presented as a threat to the main event scene, he never managed to pick up the World Championship.
Lashley rebuilt himself as a legitimate competitor in MMA and served as a top dog in TNA. When he returned to WWE in 2018, fans expected him to receive better treatment, perhaps even a feud with Brock Lesnar.
He managed to pick up the US and Intercontinental titles quickly, but rather than move closer to the big strap, he fell down the card, being demoted to a meaningless love-triangle with Lana and Rusev.
Then there was The Hurt Business.
Shortly after MVP returned to WWE, he recruited members for a heel faction, with Lashley considered his most important acquisition. While The Hurt Business have floated around from various feuds and aren't always involved with the main event scene, they have remained a prominent part of Raw programming and often receive multiple segments each week. Lashley may hold the US title instead of the World at the moment, but he also has a much stronger position with the new faction than he did as Lana's unsatisfied husband.