10 Reasons WWE's New Era Is Doomed To Fail
New era is just a gimmick.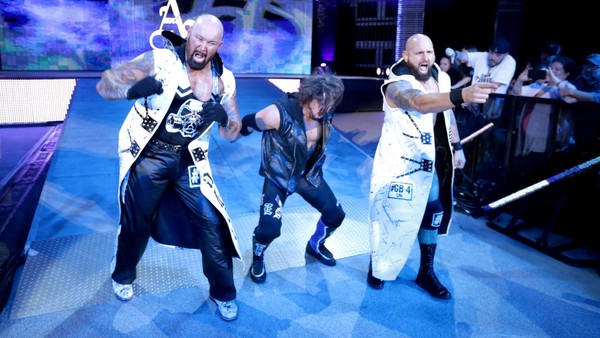 Just in case you missed it, WWE are in a "new era" right now. Except you can't have missed it, because commentary used the phrase what felt like a thousand times on Raw this past week. The theme is being pushed hard, with WWE desperate to create a perception of freshness.
And to be fair to the company, to some extent they have injected a new vision across the brand. Roman Reigns is working a dual character as "The Guy" and that's interesting. Then you've got TNA icon AJ Styles in the number one contender slot, flanked by recent New Japan stars Luke Gallows and Karl Anderson. There's less of a WWE feel and more of a wrestling world feel to what's going on.
The same theme is evident on the under card. A raft of fresh NXT talent is lighting up the shows, and of course there's the focus on women's wrestling. So to some extent, it is a new era.
Except it isn't. The "new era" is just a gimmick, hence why it is mentioned so much in the narrative. It is just a story for the spring lull in interest. In the long run, fans shouldn't expect the current freshness to endure. It is doomed to fail - and here's why.