10 Shocking Winners Of Wrestling Observer Awards
Seriously? They won an award?!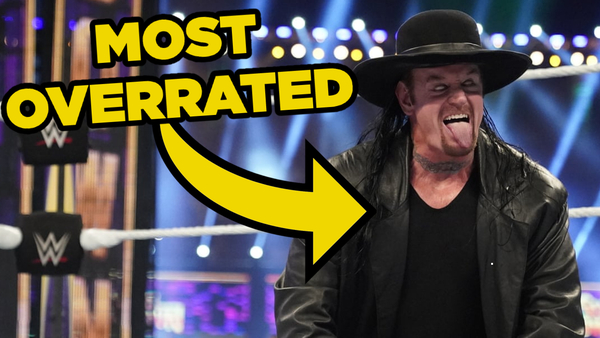 Since the 1980s, Dave Meltzer has opened ballots for yearly awards for the best and worst of professional wrestling.
With the launch of the Wrestling Observer Newsletter (WON) in 1982, the awards established themselves as an indicator of what the voting public thought of the current product and they have been a much-anticipated wrestling tradition ever since.
Awards like Wrestler Of The Year, Match Of The Year, Promotion Of The Year and so on are coveted by those in the know, whilst awards like Worst Worked Match and Most Disgusting Promotional Tactic are not accolades anyone wants on their resume. Many great wrestlers have won these awards over the years - some such as Ric Flair, Bruiser Brody, and Bryan Danielson even have awards named after them - but some award winners have been a bit unusual.
Of course, these awards are completely subjective and you could make an argument for all of these winners being worthy. However, the following examples are the ones most likely to encourage debate between wrestling fans... not that many of them need encouraging.
Get ready to pick your jaw up off the floor, because some of these are truly unbelievable...
10. John Morrison and The Miz - Tag Team Of The Year 2008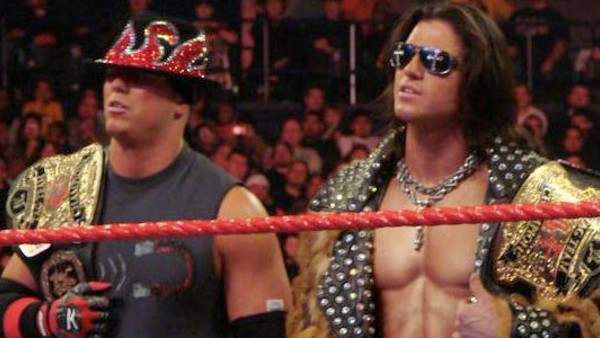 Thirteen years before they reunited on Smackdown, The Miz and John Morrison were an established tag team on the old ECW brand, gaining popularity through their web series, The Dirt Sheet. The duo picked up two tag team championships during their first run, which ended in 2009 when The Miz rather predictably turned on his partner.
In 2008, Miz and Morrison picked up the prestigious Tag Team Of The Year award from the WON. The two Ms are part of a pool of winners including The Fabulous Freebirds, The Steiner Brothers, Edge and Christian, The Shield, and The Young Bucks.
Whilst not a bad team and miles better than they would become in 2020, to put Miz and Morrison in the same conversation as those teams is a bit of a long shot, especially over other nominated teams in 2008 including The Motor City Machine Guns, Tencozy, and Kevin Steen and El Generico.
If you told an Observer reader today that The Miz once picked up an award over Kevin Owens and Sami Zayn, then they'd probably try and punch you, but it's all there in black and white. Strange how times change, huh?