10 Things WWE Mean By The "Reality Era"
4. Tweeting And Interacting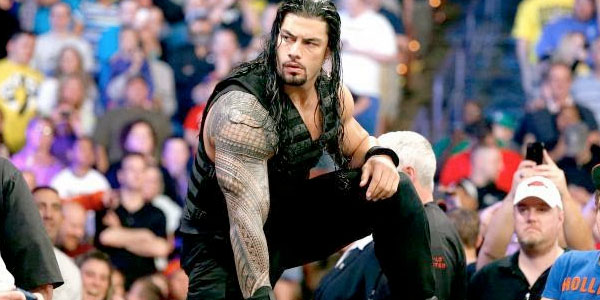 A big part of the difference between the old WWE and the new Reality Era is the continuation of feuds on to the internet. Take for example Roman Reigns and Triple H, after clashing on Raw, Reigns tweeted Hunter saying "@TripleH Kings don't win wars, Soldiers do. Watch your back Hunter because no one else will! #FallofTheKing" It sums up the reality era as being an extension of WWE into all walks of our lives. We can now see storylines developing in real-time. It also happened with Summer Rae and Fandango this week, she tweeted Fandango to express heartbreak at their breaking up. Fans can then join in on the 'conversation' by tweeting too, with performers regularly RT'ing or tweeting the fans back. This type of interactivity and accessibility to the superstars makes our whole experience of WWE seem more like reality. The performers who tweet out of character add the other dimension to all of this. We get to know the real person as well as the character.