10 Wrestling Couples That Prove Talent Can't Be Sexually Transmitted
AJ Lee was right all along.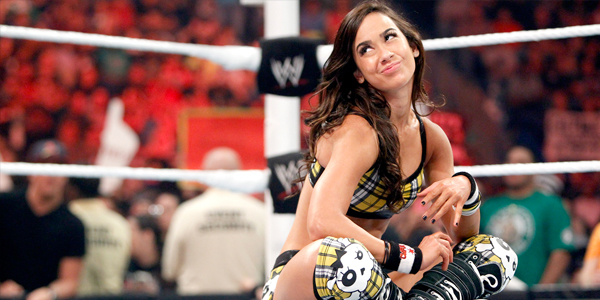 €œTalent is not sexually transmitted.€ €" AJ Lee With that one line, AJ Lee set off a firestorm of controversy and finally gave the WWE divas an angle worth talking about. Directed at The Bella Twins, the shot was so on the bone that many fans assumed she had gone off script and would soon be facing some backstage heat over the comments. Nikki Bella responded with a personal attack of her own in the form of a promo that was heavily edited before it aired on SmackDown, and there definitely seemed to be some bad blood between the two women. But let€™s talk about the merits of the insult. Was AJ right in saying that wrestling talent isn€™t sexually transmitted... or to put it another way... that one part of a wrestling couple's success and attributes can't be contagious to the other? Of course, the business€™s history is filled with awesome pairings of real-life couples who both possess the necessary ingredients to get over with audiences. €œGorgeous€ Jimmy Garvin and Precious, Eddie Gilbert and Missy Hyatt and of course Randy €œMacho Man€ Savage and Miss Elizabeth are perfect examples of romantic couples who both strongly contributed to the act they were a part of. But for every Edge and Lita, there€™s an example of a couple who seem so obviously mismatched in their abilities. That€™s€™ not to insinuate that a performer should choose a mate based on their talent, but as fans we can€™t help but notice when there€™s such a stark gap between two workers who are a part of the same industry. Here are 10 couples who prove that talent isn€™t sexually transmitted.