10 WWE Predictions We All Got Completely Wrong In 2017
9. Randy Orton Will Defeat Jinder Mahal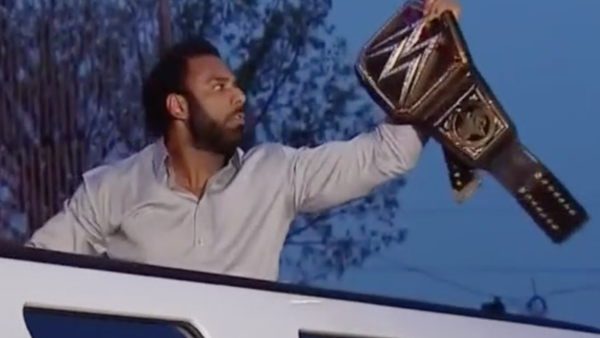 Jinder Mahal becoming Number One Contender to Randy Orton's WWE Title capped off what had, up to that point, probably been the two most bizarre weeks of his career. And it was about to get even weirder.
'The Modern Day Maharaja' arrived on SmackDown Live! via April's 'Superstar Shake-up', having lost a routine squash to recent returnee Finn Bálor on his final night on the red brand. He assumed identical duties on his Team Blue debut, falling to Mojo Rawley in a WrestleMania Andre The Giant Battle Royal retread.
Mahal travelled from the gutter to the stars in seven days though, surviving another multi-man match to become Randy Orton's newest challenger. Those most in shock then composed themselves enough to look at his bulging physique as a vascular reason for the push, but his theft of Randy's title in the weeks that followed seemingly foreshadowed him not claiming permanent ownership of it.
May's Backlash arrived, and he only went and actually won it. Even up to the day of the show following breaking news that WWE would again attempt to further monetise a growing Indian market, few dared to think the unthinkable.
But how right those few were. And how wrong the whole thing was.