12 Wrestlers Who Committed Suicide
Deaths in wrestling have become quite common, but it's still a shock when someone takes their own life.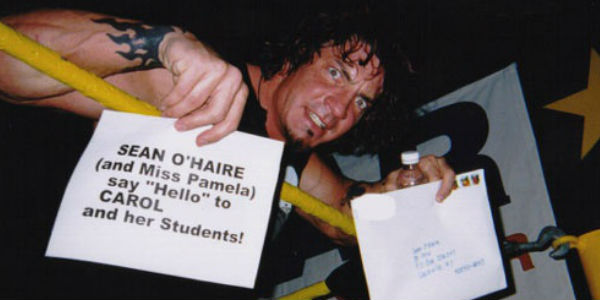 Professional wrestling is often referred to as sports entertainment due to its lack of legitimacy. However, the sport sees its fair share of injuries -- both major and minor. The athletic prowess of wrestlers is often well touted, despite the business€™ perception. WWE and the world of wrestling have been criticized in recent years for the frequent deaths of former competitors -- often at an age that€™s far too young. These deaths have been caused by drug and alcohol addictions, accidents, head trauma, and various other personal demons. One group of deceased wrestlers that seems to expand every couple of years is that of competitors who have taken their own lives. Suicide is a very serious issue and is considered incredibly tragic. Whatever their reasons, many professional wrestlers have decided to take their own lives. There are actually over 20 former wrestlers that have chosen to take their own lives. Some of these athletes who are not listed in this article are Larry Sweeney, Adam Firestorm, Shawn Osborne, Villano II, and Yukon Eric, among others. Former WWE and WCW competitor, Sean O€™Haire, became the latest addition to the list when he was found dead inside his Spartanburg, South Carolina home on September 8th. His passing has since been ruled a suicide by hanging. Sadly, while O€™Haire€™s death is surely the latest in the wrestling world, it absolutely will not be the last. Join us as we take a look at some of the wrestlers who tragically took their own lives.
12. Eddie Graham - Edward F. Gossett (1930 - 1985)
Eddie Graham was an early era professional wrestler who achieved moderate success within the territory system. However, it was as the booker and promoter of the Championship Wrestling from Florida territory that Graham found his greatest success. He continued to wrestle until 1977 when he retired from active competition, supposedly due to health issues. As a booker, Graham took the Florida territory to new heights. The CWF promotion arguably achieved its highest success while under the supervision of Eddie Graham. Furthermore, in 1976, he became the President of the National Wrestling Alliance where he oversaw every major decision to take place in nearly the entire wrestling world. He stepped down from the position just one year later, again citing health problems Unfortunately, Graham battled with alcoholism for nearly his entire life. This lifelong fight inevitably led to his death on January 21st, 1985. On that day, Graham committed suicide by shooting himself. He was posthumously inducted into the WWE Hall of Fame in 2008. His son and former wrestler, Mike Graham, accepted the honor on his behalf. Sadly, Mike also killed himself in 2012, which we will discuss further into the article.
Douglas Scarpa
Douglas Scarpa is a freelance writer, independent filmmaker, art school graduate, and pro wrestling aficionado -- all of which mean he is in financial ruin. He has no backup plan to speak of, yet maintains his abnormally high spirits. If he had only listened to the scorn of his childhood teachers, he wouldn't be in this situation.
See more from Douglas