21 Rare Paige Photos You Need To See
The UK-born WWE Diva is having a blast Stateside...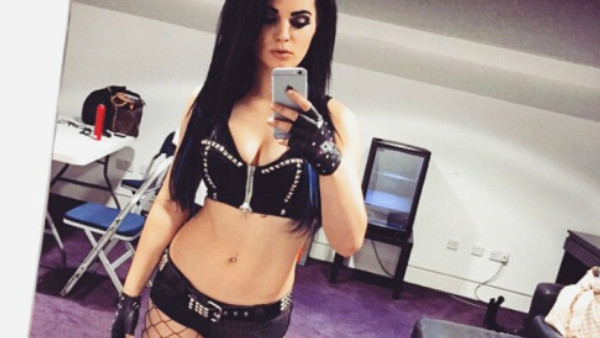 Making her main roster debut the night after WrestleMania XXX, Norwich-born Paige has pretty much been a constant in the promotion's Diva division ever since. On that particular episode of Monday Night Raw, the Brit bombshell stormed the ring to great applause, congratulating then-Divas Champion AJ Lee on her reign, before slapping her and challenging her to defend the title. In the subsequent match, Paige emerged victorious, tearfully grasping the belt itself. In the aftermath of her victory, it became clear that Paige had become the youngest ever WWE Divas Champion at only 21 years of age. Defeating an established female name such as AJ Lee on her first night was one hell of a vote of confidence from the WWE creative team too, that much is for certain. Since then, the UK starlet has been outspoken about how WWE as a company utilise female talent, stating that there's a lot of frustration amongst the women under contract as to the amount of time they are afforded on television and Pay-Per-View. Even with such words, WWE have continued to feature her on TV. These photos show Paige as many fans have never seen her before, both backstage and at various WWE-related events.
21. Group Selfie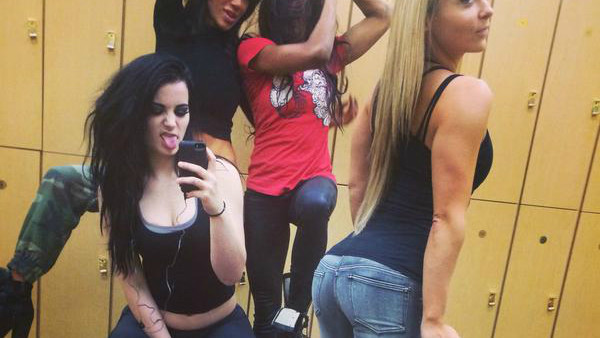 There's a whole lot of fun going on in this backstage selfie!