21 Rare Trish Stratus Photos You Need To See
Now a WWE Hall Of Fame inductee, feast your eyes on these must-see Trish Stratus pictures!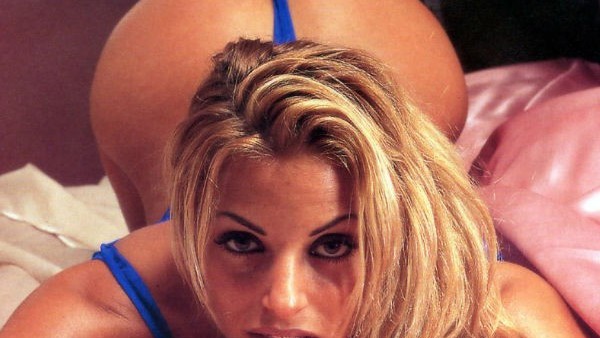 One of the most fondly remembered females in the history of WWE, Trish Stratus is often cited as an example of everything that is right with the promotion's favour for hiring fitness models and turning them into wrestlers. It doesn't always work, and there have been numerous examples of models coming into the wrestling world, only to quickly depart out the exit door once they fail to grasp the basics of in-ring action. Names such as Taryn Terrell/Tiffany, Rosa Mendes and Eva Marie are all examples of women who are perhaps lucky to be employed in pro wrestling, but Trish was different - working her butt off to improve as an actual wrestler, Stratus excelled, and helped propel the WWE Divas division from a laughing stock into a match on the card fans genuinely looked forward to. From starting out as nothing more than eye-candy, to forging her own path in what it typically described as a male-dominated industry, Trish Stratus is a deserved entrant into the WWE Hall Of Fame. As photogenic as they come, Stratus has featured in a ton of photo-shoots. Detailed here are some images which slipped the net, photographs which are rarities in the portfolio of the former 7-time WWE Women's Champion.
21. Behind The Scenes On Tough Enough
896833

Relaunching Tough Enough in 2011, WWE assembled quite the crew to put fledgling wrestlers through their paces.

This candid shot sees the staff joking around, and shows it wasn't all serious business on-set.