22 WTF Moments In Stephanie McMahon's WWE Career
Can you believe she actually booked some of these wild moments?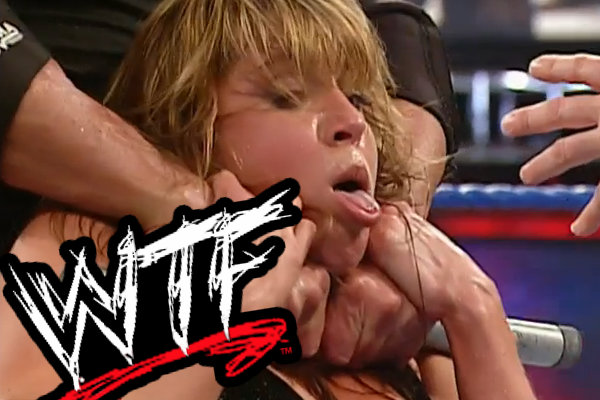 Stephanie McMahon has grown up in the WWE. She was still a kid when she first worked for the company, and has clawed her way up to being one of the most powerful women in the entire entertainment industry. Still only in her late thirties, she's the sort of modern corporate female powerhouse that any company would desire. As WWE's Chief Brand Officer, it is increasingly likely she'll inherit the entire WWE empire as soon as her father Vince McMahon retires. But away from the impressive business career, there's a more eyebrow raising 'character' career. She's been on-screen as a 'Stephanie McMahon' character for nearly two decades now, and even before her on-air debut, she was already busy behind the scenes in the WWF. Whatever she's been doing in the business, it has always had people talking. People have, and will continue, to say "WTF" about WWE's billion dollar princess.
22. Kids Model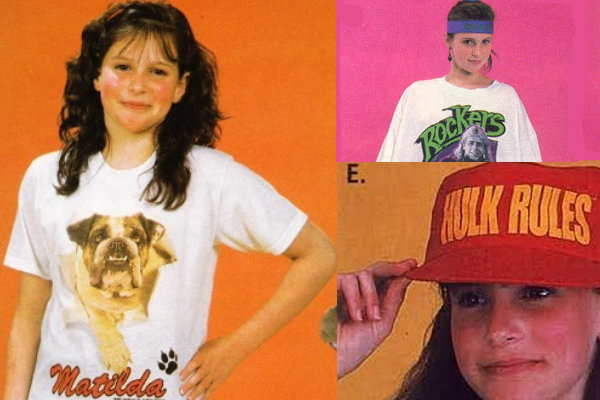 "What the f***, is that Stephanie McMahon?!" That's what many fans thought when some old WWF catalogues found their way online a few years ago. Sure enough, the little girl modelling WWF t-shirts was a very young Stephanie McMahon! What kind of cheap ass is Vince, using his own kid daughter to shill his goods! A rosy faced Steph looked like she was loving it, modelling everything from Shawn Michaels' gear to British Bulldog tees and a Hulk Hogan cap.