25 Most Revealing WWE Instagram Posts Of The Week (Aug 19th)
The Anvil, NXT TakeOver, and the social road to SummerSlam...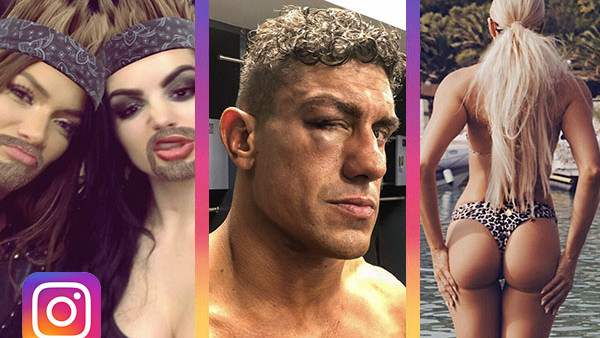 It's SummerSlam weekend and once more WWE have an almighty task on their hands outdoing what NXT put on at TakeOver Brooklyn. It's fair to say the so-called development promotion set the bar pretty high once more.
And even though the focus in the world of WWE has inevitably been turned towards the summer showcase, the news world has still ticked on. Sadly, and more important than any other business, Hart Foundation legend Jim Neidhart passed away after a fall in his home and the wrestling world was flooded with tributes.
Away from that, we saw rumours of a Roman Reigns heel turn (REALLY?!), Dean Ambrose's new-look return, talk of The Undertaker's return to SmackDown and further updates on Daniel Bryan's protracted contract talks. Oh, and Hulk Hogan was ingratiating himself to lots of people again by mentioning the brotherhood of wrestling.
And through it all, the superstars of past and present peeled back the curtain on their real lives to reveal what happens away from the ring on social media. This was the week in WWE Instagram...