3 Ups & 8 Downs From WWE Raw (Oct 11)
King, Queen tournaments fall far short; makeshit tag teams can't coexist.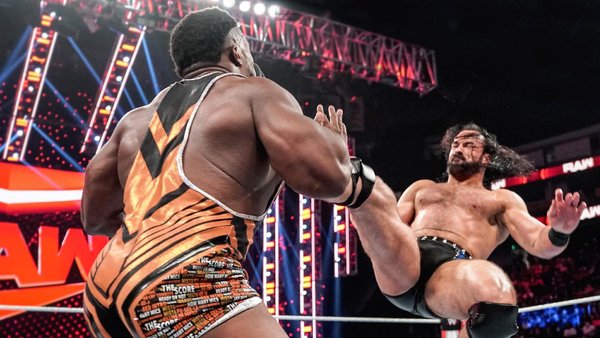 If you were told that WWE just held its annual draft and thus could have all-roster supershows for the next couple of weeks, plus the King of the Ring tournament, plus a new Queens Crown tournament, plus a PPV on the horizon, you'd think that odds were this would be a really good episode of Raw, loaded with potential.
How wrong you'd be. First, the Queen's Crown tournament featured four first-round matches that saw its longest go 3 minutes, with all four combined lasting less time than any one of the men's KOTR opening round matches. Two major tag matches featured three teams with the theme, "can they co-exist?" and the answer was a resounding "no," with everything breaking down just like you'd expect from this trope.
A tag champ would act like a fool and get destroyed… only for a top challenger to also get played for a goof. WWE would break up yet another tag team, making it at least six this month alone. Worse of all, there really wasn't much you could point to and feel that it was really good.
Nothing is memorable, at least not for the right reasons. The in-ring action has slacked off recently. The promos are stilted and scripted, and the talking segments aren't that entertaining overall.
It's a tough time overall, and things have got to change if WWE wants to maintain respectability.
Let's get to it…