30 Worst WWE Physiques Of All Time
The battle of the bulk.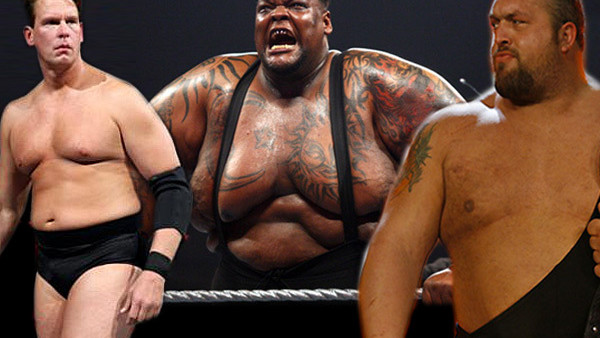 WWE is an image-oriented business. Especially today, in an era of HD television and slow-motion replays. Nobody wants to be seen jiggling around the ring.
The physiques of well-pushed acts like John Cena, Seth Rollins, Roman Reigns, Neville, Ryback and so on prove that WWE prioritise the body beautiful. It's not just WWE decision makers that seem to prefer bulging biceps and pulsating pecs, though. The WWE Universe, especially the casual fans, appear to have a preference for the superhuman look as well. They want their wrestlers to at least look like athletes. It's no coincidence that WWE's business has declined whenever the company has implemented drug testing and the massive physiques start shrinking.
Of course wrestling is as much a variety show as much as anything else and it would be boring if everyone looked like they'd just walked out of the pages of Muscle and Fitness magazine. Wrestling needs difference body shapes and sizes. You need the superheavyweights and the other freaky looking guys.
Still, a bad physique is a bad physique. They may be interesting and break up the monotony of the male underwear model look, but these guys could probably at least try a little bit harder in the gym. If a guy like Mark Henry can hit the bench press and sculpt his guns, what's their excuse?
30. Big Daddy V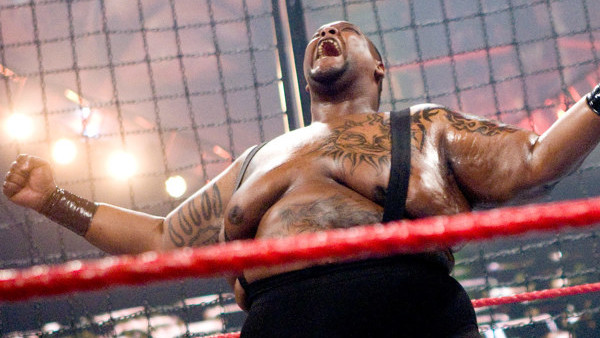 Whoever allowed the former Viscera to wear that ring attire should have been immediately wished the best of luck in his future endeavours.