4 Ups & 5 Downs From AEW Dynamite (June 11)
The Inner Circle ruin The Pinnacle's return; Jungle Boy on top; AEW spin their wheels again.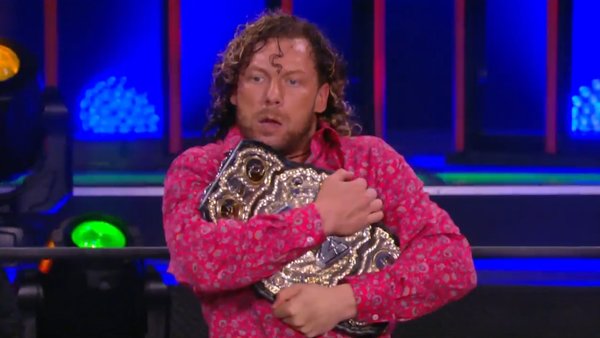 "It's Friday night, and you know what that means" just doesn't have the same ring to it.
JR's opening line, said weekly in tribute to fallen favourite Brodie Lee, will return to Wednesday traditions soon enough. Before then, AEW had some more telly to get through, but it's becoming increasingly obvious that they can't wait to air midweek again and stack Dynamite with a little more oomph.
The company can't hide behind the NBA Playoffs as some easy excuse for poorer output though. Some of the feuds AEW seem intent on booking are uncharacteristically average, and there's an uneven sense of direction with the top titles too - Tony Khan's crew, post-Double Or Nothing, are very much spinning their wheels.
Maybe that was always going to happen. The pay-per-view was excellent, after all, and coming down from the highest of highs is inevitable. On the plus side, at least this week's Dynamite had a strong, 'Attitude'-style angle pinning it down, and there was enough room for a few enjoyable bouts elsewhere.
Here are all the 'Ups' and 'Downs' from another largely-skippable effort...