5 Ups & 6 Downs From AEW Dynamite (Apr 7)
Downs...
6. Same Old Story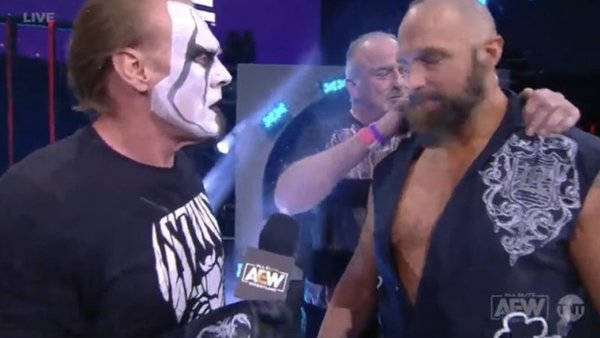 Attempting to go meta by having Lance Archer point out the repetitive nature of the average Sting promo couldn't save another pedestrian encounter between the two, which pushed their storyline forward by millimetres, not feet.
Jake Roberts interrupted Sting, asking where his "little gerbil friend" was, before Archer stomped out. Ranting against the AEW agenda, he spoke on making it to the top before immediately being cycled down again. Sting agreed that this has happened to him several times but willed him to change it, telling Jake to help Archer find that energy, work his way back to the top, and be the man.
More a tense motivational speech than anything else, this at least saw Sting clap back at Archer and Roberts after weeks of interruptions. The problem is that the feud is now in danger of becoming as one-note as the recent Team Taz program before things got physical. It needs to start going through the gears - and soon.