61 WTF Moments From WWE WrestleMania 32
WTFMania...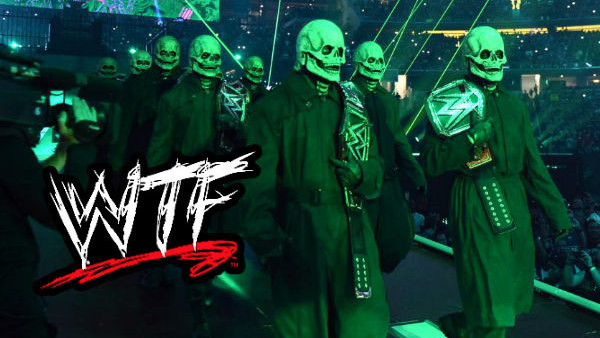 In a completely different strategy to normal, I start writing an intro to a WTF Moments article after attending a show in person.
For me, WWE somehow made a beautiful cake at WrestleMania, despite not having any eggs, flour, nor sugar. However, they then decided to use sh*t for the icing.
My word how terrible was that ending? And yes, Roman Reigns was booed throughout his match with Triple H, which I'll no doubt find has been turned into cheers by Kevin Dunn et al for the version of the show that will sit on the Network for the rest of time.
Everything up until that point was just about as good as the company could have made it, despite a couple of results leaving a lot to be desired - yes Mr Ryder and yes Mr Jericho I'm looking at you two specifically here.
WrestleMania 32 had it all, including one hell of a spot on top of a cell that will live long in the memories of those who saw it live.
So here goes, here's every WTF from WrestleMania 32 - I'm not doing the pre show because... who cares? And from where I was sat, nothing that took place really deserves a place on this list. Well, nothing other than the Dudley's face turn that seemingly took place at the Hall of Fame...