7 Ways WWE Can Save Seth Rollins
6. Going Long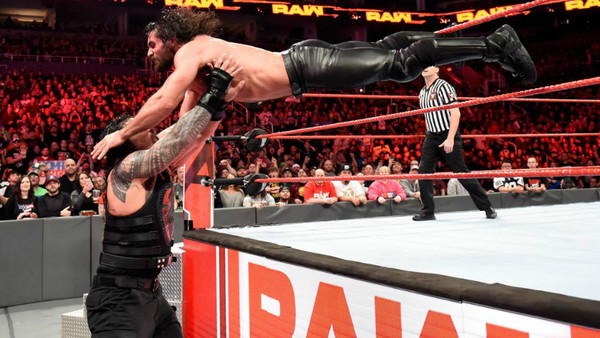 Your writer wasn't one of them, byt many folk fell in love with 'Monday Night Rollins' era Seth because he showed incredible physical capabilities going long in bizarre television broadways back in 2018.
He broke records on Raw and WWE broke scoreboards on pay-per-views, but the man himself thankfully didn't break any bones during this work-heavy period of his potted past. Perhaps if Rollins desperately still wants to be received as a top guy but won't be given a trinket to prove it, he can just be the marathon man again,
Raw always needs matches, pay-per-views tend to be short a banger or two - could he once find the form that had comparisons to Kenny Omega marginally less laughable? The fire that made him an earnest candidate for WWE's new leader in the impending absence of Roman Reigns? The dive that doesn't look like he's racing to give his opponent a cuddle?