AEW Double Or Nothing 2023: 10 Things That Must Happen
Title changes, historic losses and...the promise of an AEW mega-match after Double Or Nothing?!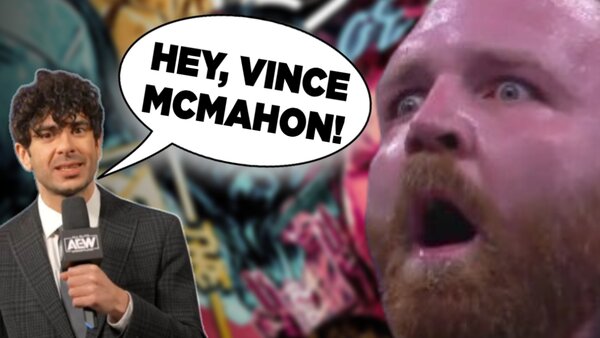 AEW has been doing some moving and shaking in 2023.
Tony Khan's group rocked the wrestling world by announcing a historic stadium show in the UK, then rightly crowed about huge ticket sales for All In London. Further, there's a brand new weekly TV show on the horizon, and everyone's waiting to see if the spectre of CM Punk-related drama will play a role in Collision's future.
Oh, and there's the not-so-small matter of this weekend's Double Or Nothing pay-per-view. Y'know, All Elite's "WrestleMania". Titles could change hands, wrestlers could lose for the first time, and Khan could use one of his biggest annual spectaculars to set up an episode of Dynamite. Huh? It could happen.
This is an important night for AEW. Some of the comedic flourishes laced between certain feuds must disappear, and any "ha ha" previously seen in big-time gimmick matches should sod off too. So, what needs to happen in Vegas this Sunday?
Brace yourselves for generation-defining triumphs, the announcement of something huge for TV (that'll bridge the gap to Wembley), and...a throwback to WWE TLC?! You heard it here first.
10. Jade Cargill Loses For The First Time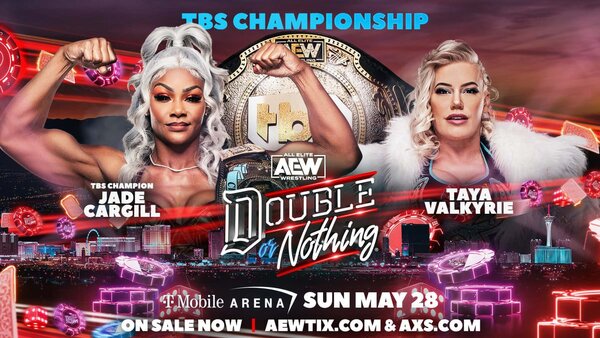 BOOM!
First up, it's time for Jade Cargill to see that winning streak come to an end at Double Or Nothing. She's 59-0 after whipping a few enhancement workers on last week's Rampage, but the reigning TBS Champ shouldn't make it to 60. Mark Sterling should start crying right now, basically.
Why? Well, Jade's undefeated gimmick is boring as f*ck these days. Plus, Tony Khan will never have a better challenger than Taya Valkyrie to take that belt from Cargill and move this thing on. Jade will be fine - she can always move up to the AEW Women's Title scene proper. One defeat won't destroy her company career.
Taya has survived the usual loss to Cargill by roaring back for more, and there is something to her potentially beating the champion with that 'Road To Valhalla' finish. AEW has done a neat job of teasing that, and it should happen this weekend in Las Vegas.