CM Punk Blasts "Awful" WWE TV: "If I Go Back, I'm Just A Guy"
CM Punk isn't fishing for a wrestling return - especially in WWE.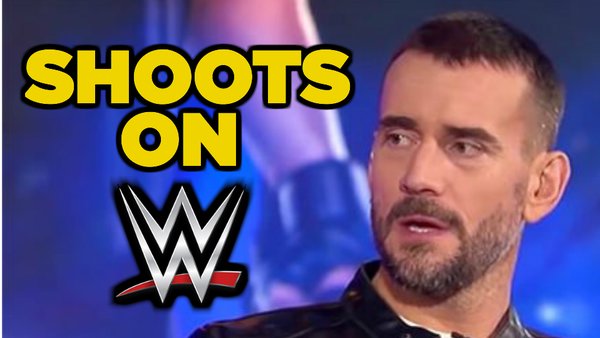 CM Punk has told SI's Justin Barrasso that if he ever returned to WWE, he'd be "just another guy that's doing not-good television," saying as much in a new interview.
When asked about if he'd ever consider returning to professional wrestling, the former Voice of the Voiceless said that he isn't actively seeking a deal but may consider the right option if it were to come along:-
"I don't know. I've said no before in interviews. I'm not fishing for a deal. I get offered to do a lot of stuff, and I say no to 90% of it just because my thing is I need to work with quality human beings. It just seems like maybe in pro wrestling there is a lack of quality human beings. I don't know. I like doing fun, quality projects. If there is a fun, quality wrestling project that gets sent my way, I will listen to it."
Punk hasn't wrestled since 2014, when he left WWE under a storm of controversy. It feels like barely a month passes without him being asked about the prospect of a return. He typically keeps his cards close to his chest, though it's rare for him to slap a definitive "no" on the topic these days.
If Punk does ever come back, it's safe to say WWE wouldn't be his first choice, as he slammed the company's "awful" television:-
"I don't need the money. And the way the wrestling business is now, it's wacky. You've got WWE, who has multiple billion-dollar television deals, and the television's awful. I go back there, I'm just another guy. And it's not even that—I'd be just another guy that's doing not-good television. I want to do stuff that's good. I want my name attached to quality projects, where it's fun and it makes people laugh, smile, think and people don't hate watching it. I want to do fun stuff."
This isn't totally dissimilar to Chris Jericho's recent comments on Broken Skull Sessions, with the current AEW star claiming he left WWE because he didn't want to become a "second match guy."
Regardless, a Punk comeback is something we'll be talking about either until it happens, or the man himself is no longer capable of competing.
Create Content and Get Paid
---