Cody Rhodes Responds To Negative Reactions From AEW Fans
AEW fans haven't been kind to Cody Rhodes recently, but what does he REALLY think about it?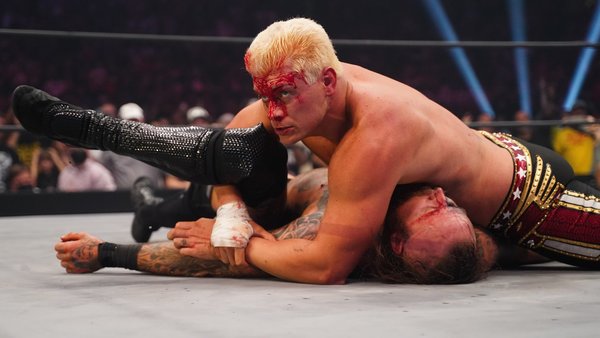 AEW star Cody Rhodes has told the 'Kevin & Cory' show that he won't change who he is as a pro wrestler despite recent negativity.
Rhodes was responding to recent boos that have plagued him in cities like New York, Charlotte and Miami. Last week, AEW fans outright rejected Cody's babyface hero routine against arch nemesis Malakai Black. That, rather unfortunately, ended Saturday's episode of Dynamite on a sour note.
There's no question that Rhodes was supposed to be the all-conquering good guy of the piece, but the live crowd in attendance refused to play along. This is a direct contrast to how Cody was first received by AEW hardcores when the promotion started - he was treated as an anti-WWE saviour back then.
Things have changed.
Rhodes suggested on the podcast that it'd be foolish to keep pivoting. He'd much rather stay the course and see if AEW can convince people to get onboard with what he's trying to do. Cody described this approach as akin to "playing a home and playing an away game" in sports.
He remains unmoved by the jeers on Dynamite.
Create Content and Get Paid
---