Edge Announced As Guest On Next Week's WWE Backstage With CM Punk
WWE have also released the greatest entrance video ever.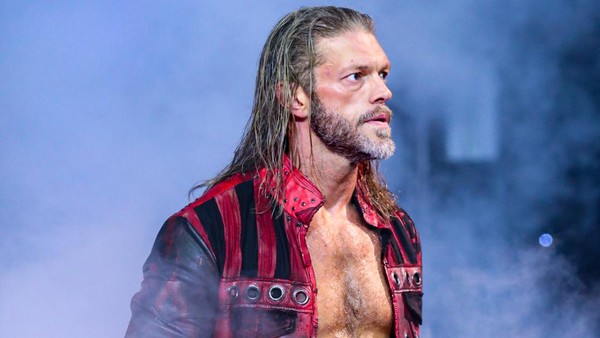 After making his long awaited WrestleMania return last Sunday night, Edge has been announced as the latest WWE Backstage special guest.
The 'Rated R Superstar' will be joining CM Punk on next week's edition of the access all areas weekly FS1 show. This will be Edge's first appearance on the programme.
What will Punk have to say on Edge's epic Royal Rumble return and his subsequent blood feud with Randy Orton? Will the pair mull over their many clashes back in the day?
Whatever topics are discussed, it's almost guaranteed to be a must-see show and it will be interesting to hear Punk's overall views on the first ever two night WrestleMania.
WWE have also released a new John Cena 'NWO' entrance video in the wake of his fantastic black and white turn in the Firefly Fun House match on Night Two of 'Mania 36.
Cena can be seen spray painting vehicles and looking like the sort of anti-hero that would have made 'Hollywood' Hulk Hogan and the gang proud.
Who knows, this video - along with the overwhelming positivity towards the match on social media - could lead to that long awaited Cena heel turn.
It's been a weird old week, folks.
Create Content and Get Paid
---