Eva Marie Gets Bigger Boobs When Out Injured
Is the injury actually a surgery recovery?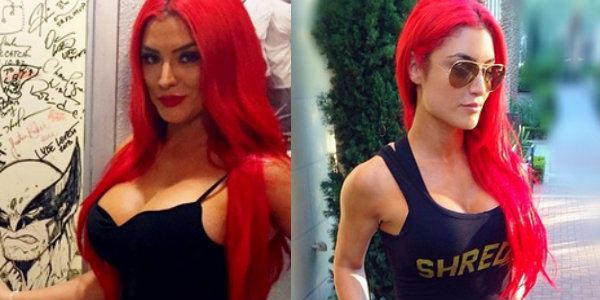 Eva Marie has posted photos on her Twitter and Instagram accounts that indicate an apparent breast enhancement. She is currently out injured, which has resulted in speculation that she's really out of action to get breast surgery. The Diva was in Las Vegas over the weekend, visiting the Palms restaurant for dinner when she posted the following photo -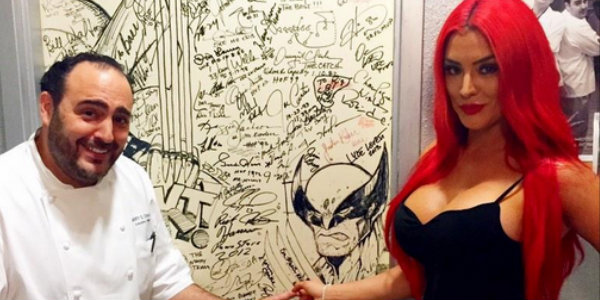 Fans who have compared the photo to older snaps, have stated that they believe her boobs are significantly bigger. She posted another photo just a couple of days previous, in which she commented that injuries suck. Maybe she is genuinely injured, so she decided to get the boob operation done during the downtime. She certainly wouldn't be the first WWE Diva to get breast augmentation when out on the injured list. The other theory is that she took the time off solely to go under the knife for the breast enhancement. If that is the case, there's nothing wrong with it. Nearly every WWE Diva gets a boob job. The WWE doesn't pressure its girls to get boob jobs, but the commercial advantages of enhancement are obvious. Eva Marie is a smart lady, she's got a degree in business and knows how to market herself. Her breast implants would be an investment in her commercial appeal. On the other hand, maybe she hasn't even undergone surgery. She hardly had what you'd call small boobs. Maybe this photograph just caught her at the right angle and in the right bra to make her chest look bigger. She may not be much of a wrestler, but she's certainly a stunning woman. Fans will be looking forward to seeing her back on television screens.
Create Content and Get Paid
---