Former WWE Star Shoots On Diva And Racism In Wrestling
Konnan doesn't hold back in angry comments.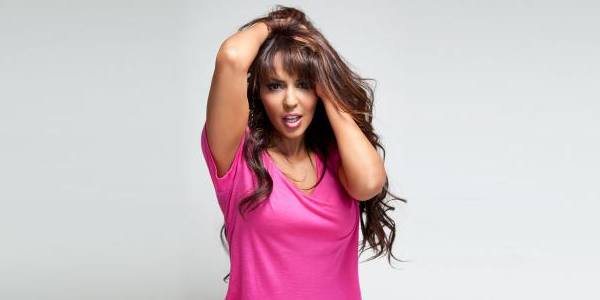 Former WWE, WCW and TNA wrestler Konnan has expressed his anger at racism in the wrestling industry. In reacting to Alberto Del Rio's recent firing, Konnan stated that "racism is still rampant in the industry." In addition to this, Konnan went on a verbal crusade against WWE diva Layla. He suggested that she was disliked backstage in WWE, particularly by the trainers. "She's a pain in da a** to work with" he blasts. Konnan's comments about racism are part of an ever growing perception that Alberto Del Rio was hard done by this past week. WWE really need to come out and clarify what exactly has gone on with Del Rio. Right now it's widely believed that he got fired for slapping someone who made what sounds like a racial slander. That's stirred a certain degree of sympathy for the Mexican worker. "Should be no surprise what happened to Del Rio..There has always been rampant racism in the industry from subtle to obvious..#Putos" Konnan tweeted. He also appealed for WWE to release Rey Mysterio "@WWE u released @RRWWE u f****d @VivaDelRio now #Free @reymysterio #Putos #NoValenVergs" "Ray deserves more respect, he's given WWE everything bar the kitchen sink #FreeRey" Mysterio's WWE contract expired a couple of months ago, but he's being made to serve 'time added on' for all the periods he missed with injury. Reportedly he wants out. Konnan connecting this with slavery connotations is a bit far fetched. However, it's a bit of a slight scandal that WWE are cutting people who want to stay with the company, at the same time as they keep paying wrestlers who want out of the business. As for Layla, she got Konnan's wrath for no apparent reason at all. He tweeted a photo of her, mentioning that she was a "pain in the a**". He then encouraged his followers to ask around about her reputation, particularly with the WWE trainers. Finally he tweeted the following, promising more details on an upcoming podcast. "@IAmGlitterati i don't have a beef,im stating what i was told by my boys in WWE, she's a pain in da a** 2 work with.do u listen 2 my podcast".
Want to write about Layla and Konnan? Get started below...
Create Content and Get Paid
---