Former WWE Wrestler 'The Zombie' Is Dead At The Age Of 38
The Zombie was part of the revived ECW in 2006.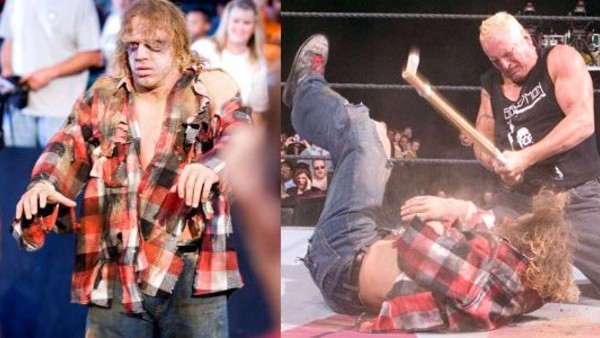 Tim Arson Roberts has died at the age of 38. He had wrestled for fourteen years, most memorably as The Zombie in WWE's revived ECW. The cause of death is unknown at this time. He was found dead on the 7th of January. The Zombie provided one of the most infamous moments in the debut episode of WWE's ECW in 2006. He plodded to the ring with his arms outstretched, hamming up his performance to cartoon levels more reminiscent of the 1980's WWF. It certainly wasn't the edgy kind of hardcore wrestling that ECW fans had wanted. The Sandman proceeded to beat the hell out of The Zombie with a kendo stick, giving fans some relief that the new ECW would have some hardcore elements. The Zombie then appeared in WWE for a few more weeks, before quietly disappearing from the company. Looking back, The Zombie was the signal that the new ECW was doomed from birth. The ECW pay per views in 2005 and 2006 had been true to the hardcore past, but the regular WWE TV show would be a McMahon creation. It would involve more cartoon like characters and featured a more methodical style of wrestling. In some ways, the WWE had their hand forced. The ECW show debuted on the Sci Fi channel, hence why characters like The Zombie were introduced. There were also vampires, and a guy you may have heard of called CM Punk. Following his WWE stint, Tim Roberts found some success in Puerto Rico. He also continued to use The Zombie act in Northeastern US territories. Brian "Blue Meanie" Heffron said the following on Twitter about his former WWE colleague, "Sorry to learn of the passing of wrestler Tim Arson aka ECW Zombie. He was a good dude. I remember him apologizing to any ECW original he met for doing that gimmick. He didn't have to but the gesture was cool. My thoughts go out to his loved ones."
Create Content and Get Paid
---