IMPACT Quiz: How Much Do You Remember About Slammiversary 2020?
How much do you really remember about IMPACT Wrestling's 2020 summer extravaganza?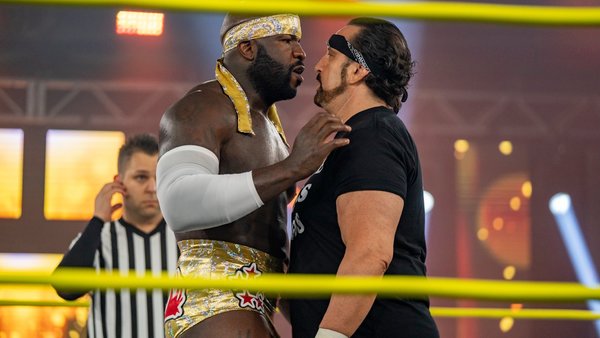 The 2020 Slammiversary pay-per-view was essentially make or break for IMPACT Wrestling.
This was a chance for the Anthem-helmed promotion to fully capitalise on the downfall of their indirect competition. The event went down on 18 July, mere days after the non-compete clauses of WWE's Black Wednesday releases expired.
A teaser tagline was "Our world will change". It quite literally did.
The Motor City Machine Guns opened the show in a banger vs. Dez and Wentz of the Rascalz, marking the Guns' first time teaming since 2018, and their first time together in an IMPACT ring since 2012. Heath Slater emerged after spending fourteen years in WWE and their various developmental territories, laying out Rohit Raju in the process.
Eric Young and Rich Swann both returned as surprise entrants in the night's vacant World Championship main event, the latter of whom was coming back from a serious ankle injury. The Good Brothers saved Eddie Edwards from Ace Austin and Madman Fulton following said match. EC3 appeared via ominous vignette at the culmination of the pay-per-view.
The pay-per-view delivered massively, breaking IMPACT's social media numbers and generating an impressive buyrate through the anticipation. One year later, though, how much do you remember about the seventeenth Slammiversary pay-per-view?
Answers at the end!
1. Which Of These Matches Lasted Ten Minutes And One Second?