NXT Talent Stood For "Seven Hours" During WWE's Exhaustive TV Tapings
So, why didn't WWE provide chairs?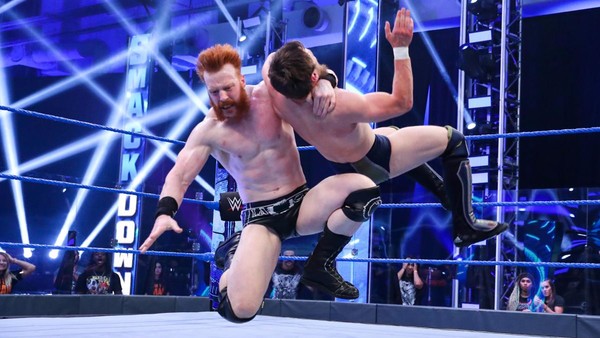 The Wrestling Observer is reporting that NXT wrestlers positioned around ringside for WWE's recent run of TV tapings had to stand for "just under seven hours".
According to Dave Meltzer's sources, several talents reported that they'd lost their voices after cheering for so long throughout Raw, SmackDown, NXT, 205 Live and Main Event tapings. Weirdly, although the "live crowd" were allowed to sit down in between matches, WWE didn't provide anyone with chairs.
It'd be interesting to find out the reasons behind that, because it doesn't make much sense.
Meltzer claims that the first taping process actually lasted around 12 hours on 25 May. It was the same again on 26 May - another 12 hour sprint, though the crowd were only needed for approximately seven of those hours.
That's still a long time to stand around keeping the energy up and trying to add some much-needed ambience to WWE's product.
WWE may swap some of those complaining about lost voices out for fresh legs, but that's only a short-term fix. They might want to give these men and women some seating if they're planning on doing this for a while.
Create Content and Get Paid
---