Ranking The Undertaker's 27 WWE WrestleMania Matches From Worst To Best
How does the Boneyard Match stack up?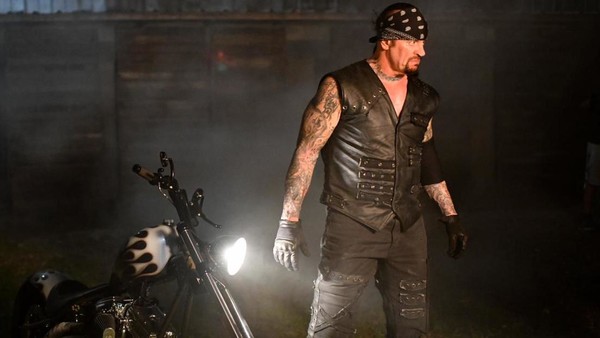 WrestleMania is so synonymous with The Undertaker that, even in 2020, it's still impossible to fathom the notion of the event ever going on without him being a regular part of it. Over the years, 'The Phenom' has gifted audiences with some of the greatest moments - and matches - in its storied lore, as he's battled a who's who of WWE legends on the Grandest Stage of Them All.
Fans will, of course, know that his relationship with WrestleMania is so legendary because of The Streak (a.k.a. his unprecedented undefeated streak of 21-0 which saw him go 21 straight events without being defeated) and the classics he produced with some of the men who tried to break it.
Even though it's no longer intact, it's hard to deny that WrestleMania is a big part of The Undertaker's legacy as he has given us five-star wars, gimmicky goodness and some real duds over the past three decades. And after missing his first Showcase of the Immortals in 19 years, 'Taker resurfaced at this year's 36th-annual event and met AJ Styles in the first ever Boneyard Match.
But just how did that match stack up to the rest of his memorable WrestleMania offerings? Let's find out...
27. Vs. Roman Reigns - WrestleMania 33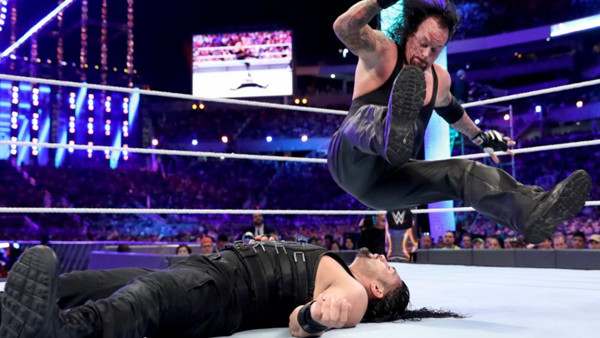 The Undertaker's farewell ceremony at the end of this match was a beautiful moment that felt like the right way to end such a historic career. But if we're really being honest, nobody wanted to see that career end on such a dreadful match - so thank goodness it didn't.
'The Deadman's main event showdown with Roman Reigns in 2017 was all part of WWE's incredibly on-the-nose and tiresome attempt to get the latter over as the next generation's top dog, so they bafflingly thought it'd be a good idea to recreate the most infamous moment in WrestleMania history by having the reviled Reigns defeat the most beloved superstar in the history of professional wrestling. Yeah, that'll work.
All that aside, the match was an absolute slog to get through, running for a mind-numbing 23 minutes as a tired Undertaker that was slightly out-of-shape because he was suffering from a hip injury was forced to main event a 'Mania against an opponent incapable of making him look good in any way. And it absolutely killed the audience with its going through the (slow) motions approach.
Some might take issue with the fact that this one is placed below some undeniable duds, but the truth is that every match on this list has at least something going for it. Some are great, some are meh with a silver lining or two and some are so bad, they're good, but this? This was hard to watch.
They really did 'The Deadman' dirty with this one.