Report: Could Bray Wyatt Be WWE-Bound Under New Regime?
Details emerge on Wyatt's life in a McMahon-run WWE, how things could be different now.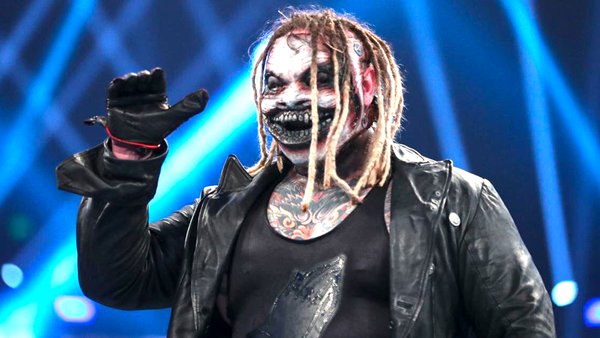 It seems like every time you turn around right now, a familiar face is popping up again on WWE programming.
Fightful Select reports that due to the recent regime change away from Vince McMahon, several WWE personnel believe that the former Bray Wyatt could be on his way back to the company. At the very least, Wyatt's name has come up for a return within creative.
Several talent weighed in on the situation involving Bray in the lead-up to his release, with one saying that it was apparent by last year that McMahon was "done" with Wyatt and didn't like him personally, shouting derogatory things about his physique. Word about Bray having a "bad attitude" stemmed from those who directly worked with Vince. It's believed that these negative views came from Wyatt speaking up about the lack of creative direction for his stories or characters.
It also appears that as confusing as the Wyatt-Randy Orton WrestleMania 37 match was to many fans, it was similarly frustrating and perplexing to fans. Fightful indicated that one person who worked on the match and storyline said, "No one at any point among the journey.... once... had a !*$% clue as to what the f**k was supposed to happen. The finish changed the day before, they'd bragged a surprise. Randy Orton was supposed to lose and have months off." That person added that there never was a long-term plan for the resolution of that story.
Several personnel told Fightful that they believe Triple H is more likely to give Wyatt a clean slate and bring him back if he believes the Eater of Worlds can help create a better show and make the company money. Several current talent said they would "go to bat" for Bray, indicating that he has support within WWE.
Fightful also noted that people close to Wyatt have gotten fairly quiet about him, though that isn't necessarily an indication that a return is imminent. Still, we've seen Dakota Kai, Karrion Kross and Scarlett return recently, as well as Iyo Sky (Io Shirai) re-signed and called up to the main roster, so there certainly is an air of change with this new regime. As a result, wrestlers like Wyatt are going to be at the top of the rumor list.
Create Content and Get Paid
---