Ric Flair Claims WWE Is "Erasing" His Legacy
WWE Hall Of Famer Ric Flair has decided to bite back at the promotion.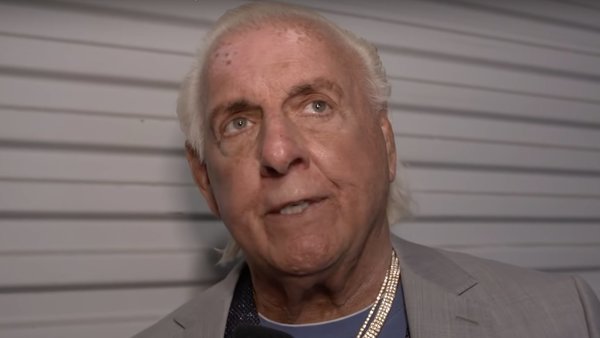 WWE legend Ric Flair has claimed the company are trying to "erase [his] legacy".
The Hall Of Famer and multi-time World Champion bit back at Vince McMahon's operation via Twitter. Flair said that WWE wanted to delete him from history, then requested that the promotion send him "his" NWA World Heavyweight and WWF Titles.
In a remarkable outburst, the 'Nature Boy' added: "These two belts are my legacy, and I'd like them returned".
WWE recently removed Ric's trademark "Woo" from their television openings. The 72-year old has also been embroiled in a war of words with Becky Lynch regarding Beck's feud with his daughter Charlotte, although that could be storyline hype for Survivor Series more than anything.
The most interesting thing about Flair's tweet is that he promised to elaborate on his new 'Woo Nation Uncensored' podcast with ex-WCW announcer Mark Madden. Without being too cynical, this entire exercise could be little more than a shill for the next pod too.
Or, it might be something more. Maybe Ric does believe that McMahon is trying to brush off his legacy. He's clearly unhappy that the "Woo" is gone, at least.
Create Content and Get Paid
---