Ric Flair Teases Return Match With AEW's Sammy Guevara
Yes, Ric Flair is claiming he has an offer on the table to wrestle AEW's TNT Champ.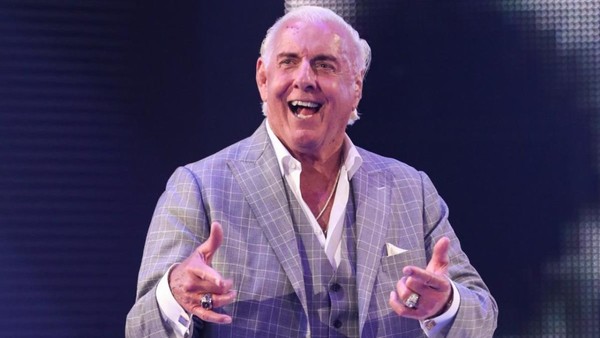 Ric Flair recently claimed, via his new podcast, that a promoter in Israel offered to book him in a match with current AEW star Sammy Guevara.
Now, the 'Nature Boy' is doubling down on those claims by posting on Twitter that he'd either die "next to [his] hot wife" or in the ring next to Sammy. That's...quite the statement, but wrestling fans have come to expect grandiose words and sheer ridiculousness from Flair.
This is just the latest chapter.
Guevara hasn't stayed quiet on these reports himself. He quoted Ric's original tweet, and added "Wrestling God vs. Spanish God" - it's unclear whether or not Sammy is messing around, but it does seem like he's at least a little intrigued by the prospect of working Flair.
Surely this won't happen.
Ric did say that he thinks Guevara could carry him to a 15-20 minute match at some point in the near future. Actively wrestling is something the legend has been openly speaking about for years too. It was never going to happen in WWE, but Flair is happy to take a payday somewhere else.
Watch this space? Stranger things have happened.
Create Content and Get Paid
---