Ric Flair Was Cleared By 40 Doctors For Wrestling Return (... But Only Listened To One)
Ric Flair sheds light on the medical circumstances surrounding his upcoming in-ring return.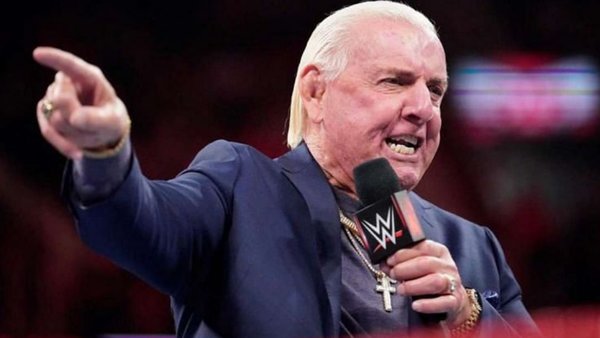 Ric Flair will compete in what is being billed as his final wrestling match ever on 31 July, with the bout set to take place under the Jim Crockett Promotions banner following Starrcast in Nashville, Tennessee.
The 73-year-old's impending "farewell" has raised a number of big medical concerns. Understandable, given Flair's struggles over the years, with the legend almost passing away due to serious kidney failure in August 2017 and having a pacemaker fitted following heart trouble in 2019. This is a bone of contention for ex-WCW announcer Chris Cruise, who is campaigning to have Flair banned from wrestling in the state of Maryland.
Regarding his medical situation, Flair recently told TMZ Sports that he has been given a clean bill of health. He claims to have consulted over 40 doctors head of his comeback - but has only listened to the one he is most comfortable with:-
"I don't have any aches or pains. I know I've had health issues but I asked 40 different doctors and decided I'm only gonna listen to one. Not necessarily the one that was gonna give me the right answer, but that I felt most comfortable with."
The other participants in Flair's final pro wrestling match are yet to be confirmed, though one of Ric's most famous opponents, Ricky 'The Dragon' Steamboat, has turned the opportunity down. A six-man tag bout pitting Flair and AEW's FTR against the Rock 'N' Roll Express and a partner has been rumoured.
31 July will be Ric's first wrestling match since facing Sting for TNA in September 2011.