Thunder Rosa Talks Being Stripped Of The AEW Women's Championship
AEW's Thunder Rosa takes to Twitter to discuss losing the Women's World title.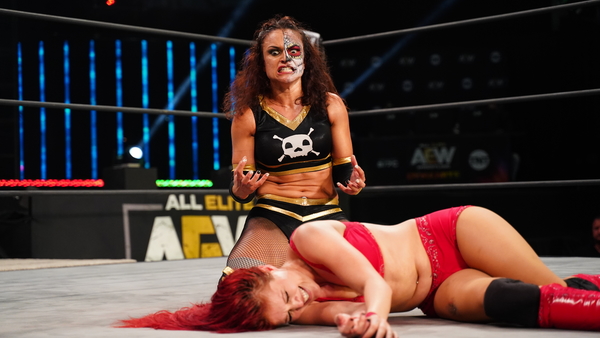 On this week's edition of Dynamite, it was announced that, due to Thunder Rosa's continued injury problems preventing her from defending the AEW Women's title for the foreseeable future, she has been stripped of the AEW Women's World title.
Jamie Hayter is now recognised as the undisputed titleholder, and in a nice touch that validates Toni Storm's outstanding stewardship of the Interim title, she, too, is now recognised as a former Undisputed champion in retrospect.
Now, Thunder Rosa has taken to Twitter to express her thoughts on the development:
Thank you #ThunderArmy for all the support and @aew for being there for me. Dream-like moments happened in this run, and this is not how I wanted to lose the championship, but you deserve a present champion; on to the next chapter.

— Thunder Rosa (@thunderrosa22) November 24, 2022
This was a measured statement that runs contrary to the reputation that Thunder Rosa has developed in some pockets of the online wrestling fandom.
While it doesn't clarify one way or the other who is the babyface and heel in the shoot dispute between Rosa and Dr. Britt Baker - and if you look hard enough, more than one other talent - it was the right thing for Rosa to do, and if nothing else, she can walk into a logical, baked-in storyline with whomever is holding the official title when, or if, she is ready to return.
Create Content and Get Paid
---