Tony Khan Sheds New Light On AEW's Relationship With Warner Bros. Discovery
More insight on AEW's relationship with its television network from Tony Khan.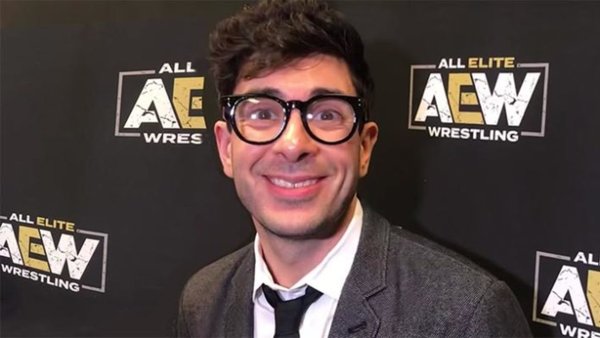 With All Elite Wrestling's televised future set to remain a significant talking point for the next few months, company founder and president Tony Khan has shed new light on the young promotion's relationship with TV partners Warner Bros. Discovery.
Appearing on Sports Media with Richard Deitsch earlier in the week, Khan painted a positive picture. When AEW hits The Form in Los Angeles, California for the 1 June episode of Dynamite, Warner Bros. Discovery executives will be hosting what sounds like a party (h/t Figure Four Online/The Wrestling Observer):-
"It means a lot to me personally to be in The Forum to begin with but I can't tell you what it means that a lot of the top executives from Warner Bros. Discovery are not only coming to the show but they're throwing a great event for us afterwards in The Forum."
Continuing, Khan stated that the opportunity for the two parties to get to know each other better meant the world to him:-
"Just to have their presence to begin with means so much that they would come to the show but also a lot of the top executives in the Warner Bros. Discovery family are going to have an event with us, with a lot of the people in AEW, and we're going to hang out. That means the world to us and getting to know each other better."
The AEW chief stated that their television partners have been "supportive and great" since Discovery's buyout of WarnerMedia earlier this year, which is what sparked speculation on Dynamite and Rampage's future on TBS and TNT in the first place:-
"They've been so supportive and great coming in and it means so much to us to be working with the largest producer of content now, after this great merger Warner Bros. Discovery, the biggest in the world, and running such an efficient ship. Now to be a part of it, putting up numbers and working hard and showing up every week."
AEW currently earns around $45 million annually from its broadcasting deal with Warner Bros. Discovery. Said deal runs through 2023, with negotiations over a new contract expected to commence later this year.
Dynamite and Rampage's relative lack of focus at Warner Bros. Discovery's upfronts sparked concern last week, despite Red Velvet's placement on a banner highlighting Dynamite as a Wednesday night standout. This is despite the flagship show's strong ratings performances since its October 2019 inception.
Create Content and Get Paid
---