Triple H Thought This WWE Pair Were A Real-Life Couple!
"Papa H" got it wrong...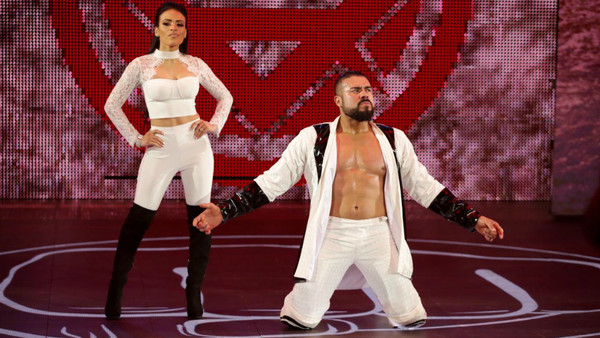 Zelina Vega has told Lilian Garcia's 'Chasing Glory' podcast that Triple H once thought she and Andrade were a real-life couple.
Trips was left stunned when Vega confided in both he and Stephanie McMahon that she was romantically linked to Aleuster Black; Zelina wanted to clear that with the pair, whom she called her "WWE parents", and get their blessing.
That's when Hunter raised his eyebrows and asked, "Wait, so you and Andrade?". Vega was quick to tell her boss that no, she and her on screen client were just friends. It was Black she was seeing, and Triple H couldn't believe it.
After clearing things up, Vega said that Triple H and Stephanie were both "so supportive" and happy she'd found love. At the same time, Zelina was mindful of screwing up any WWE storylines or direction, especially when she caught wind that Andrade and Black would be feuding on TV.
Trips and Steph told her not to worry about that, but they were appreciative that she wanted to keep things quiet.
There you go. Triple H thought Zelina and Andrade were a couple.
Create Content and Get Paid
---