Vince McMahon Reportedly Told Ex-Star He'd NEVER Be In WWE's Hall Of Fame
WWE boss Vince McMahon told former wrestler to forget Hall Of Fame dreams.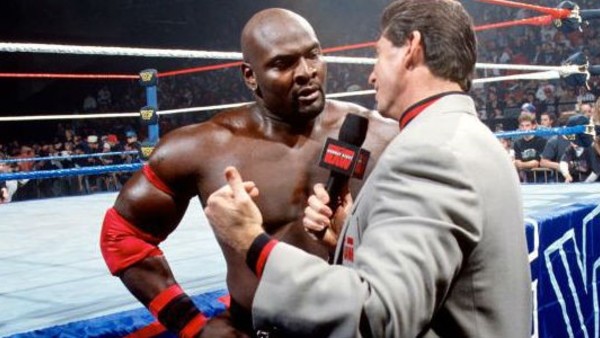 Vince McMahon reportedly told Ahmed Johnson he'd never enjoy induction into WWE's Hall Of Fame.
Johnson lifted the lid on his private conversation with his old boss during a recent interview with Sportskeeda. There, Ahmed revealed that McMahon warned he "wouldn't be in the Hall of Fame because of [their] falling out". The wrestler didn't think much of it at the time, but now believes that Vince would never honour him as part of the annual ceremony.
There's still some bad blood there, it seems.
Ahmed left the company abruptly in 1998 - few knew why at the time. Since then, Johnson has disclosed that he quit wrestling for a spell to care for his critically ill sister. She died the following week, and Ahmed never returned to the WWF/WWE.
He did, however, go on to have an unremarkable run as part of Harlem Heat 2000 in WCW. That only lasted a few months, and is the last time wrestling fans saw Johnson in the big time.
Ahmed also said that he was going through some "contractual differences" with McMahon anyway. That contributed to the lingering frostiness between both men.
Create Content and Get Paid
---