Why Vince McMahon Said No To This "Embarrassing" WWE Angle
Vince McMahon originally said yes to this WWE idea, then changed his mind.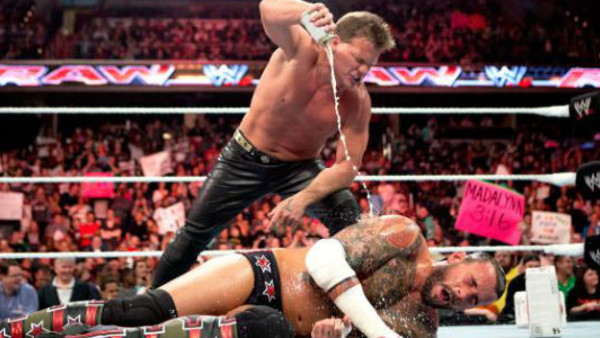 Vince McMahon refused to let Chris Jericho whip out the ink/some needles and tattoo CM Punk on WWE television during their memorable 2012 feud.
The then-WWE boss initially quizzed Jericho on why he was so desperate to do it. After hearing 'Y2J' out, McMahon agreed to the angle before eventually changing his mind once more. That left Jericho rather frustrated, because he thought it'd be pulsating TV.
Jericho told fans listening to his podcast that Vince asked, "Who cares?". The WWE patriarch also pointed out that Punk was already covered in tattoos, and figured fans wouldn't give a toss if Jericho scribbled his initials on there too.
Going to bat for his pitch, Jericho suggested that Punk's character would find it "embarrassing and violating". He really thought such a moment would heap loads of heat on their rivalry and make fans want to see Punk get his revenge.
McMahon didn't really see it that way.
To him, it would've been a complete waste of time. "So what?" came the cry when Jericho used words like "embarrassing" in a last-minute bid to sell his idea. It just wasn't going to happen.
Create Content and Get Paid
---