WWE Legend Questions Creative Direction Of WWE NXT 2.0
What did this WWE legend have to say about the revamped WWE NXT?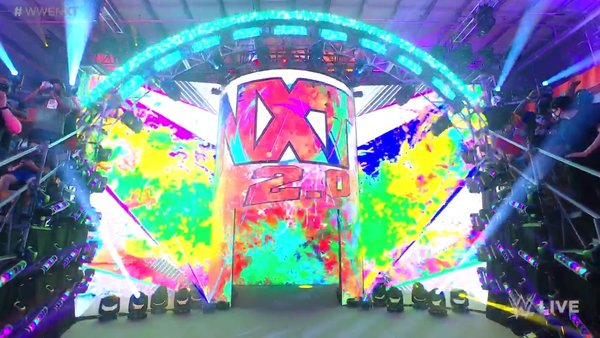 Sean Waltman has called out the overall creative direction of WWE NXT 2.0.
In his appearance on the latest edition of Pro Wrestling 4 Life, the two-time Hall of Famer questioned the logic behind having "60+ year-old people" booking and producing a show that is supposedly aimed at the younger generation.
The star, a.k.a as X-Pac, had this to say on the subject (H/T to Wrestling Inc):
"Who's in charge of the creative direction of NXT? You can't have 60+ year-old people in charge of the creative direction of a show that's geared towards young people. Maybe oversee it but you got to let young, fresh blood make those decisions.
We got to be self aware enough to know that we don't – and I'm including me too as a 50-year-old man – we don't f**king know what they (young people) want. We might think we do or we might think we know what's best for them, but we don't f**king know. We need to f**king listen to people that do."
Since debuting a few weeks ago, NXT 2.0 has come in for its fair share of criticism, with many fans noting that, despite clear attempts to produce "edgier" content, the show still lacks any real focus or consistency. On top of this, ratings also highlight just how much the Tuesday night programme is struggling in the all-important 18-49 demographic, with the average age for the developmental brand's fans being 62.
With the show opting to put young, new stars, in the form of Bron Breakker, Joe Gacy, and more, front and centre from the get-go in this new era, WWE will be hoping younger fans start to turn their heads back over to Tuesday nights on USA sooner rather than later. But you have to imagine that a younger mind behind the scenes would also go a long way in producing a programme that is more effectively steered towards the show's target audience.
Create Content and Get Paid
---