WWE Planning TWO World Champions For Brand Split - Report
Raw and SmackDown WILL have separate World Champions...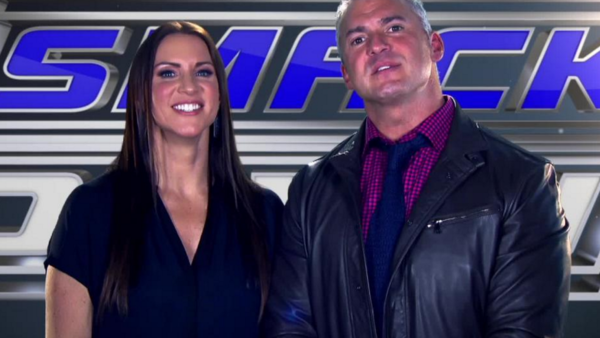 Earlier today, WWE announced that the brand extension that ran from 2002 to 2011 will be returning this summer.
Beginning July 19, SmackDown will have its own roster and rivalries to carry it to a move to airing live on Tuesday evenings. Now, more details are starting to emerge regarding WWE's plans for the split.
According to The Wrestling Observer's Dave Meltzer, details are hard to come by as many of the important decisions regarding the split haven't even been made by WWE's higher-ups yet. Meltzer has revealed, though, that as per numerous sources in the company, WWE is currently planning on having two world champions for the two separate brands.
That news comes as a disappointment to many insiders and fans who want to see the WWE World Heavyweight Championship protected and the secondary belts elevated, but it's only the plan as of right now and is subject to change. As for whether to institute an additional Tag Team or Women's Championship, no decision has been made.
The brand split will also have an incredible impact on the industry as a whole, as WWE will be looking to create two separate large rosters without stripping NXT of its talent (and thereby, its ability to draw on the road).
Meltzer is reporting that WWE will be taking a close look at talent from Japan, TNA, ROH, and Mexico, and that now more than ever, the old rules for recruiting talent when it comes to size and look no longer apply.
Create Content and Get Paid
---