WWE Star Says John Cena's Return 'Made Him A Fan Again'
This WWE star was blown away by John Cena's MITB return and the reaction of fans.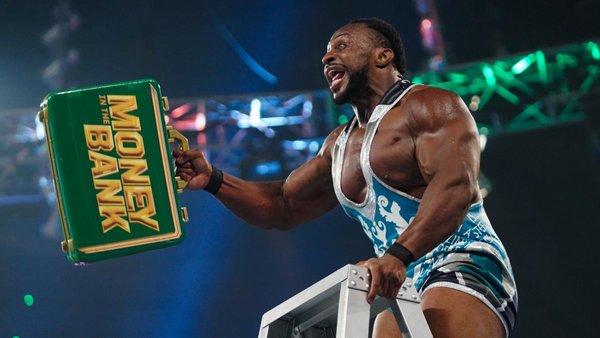 Big E lost his sh*t when John Cena's music played at Money In The Bank.
E had a busy night himself - he won the titular ladder match to become 'Mr. MITB', but that paled in comparison to the rush he felt for JC. The SmackDown star told GiveMeSport that he "stopped being a wrestler, a performer and fellow WWE superstar" when Cena's music hit.
Big E turned back into a humble fan.
Afterwards, E found that he couldn't stop watching Cena's comeback. He watched "over and over again", partly 'cause he'd actually missed the initial pop (E didn't explain why) on the night and wanted to see fans erupt in Texas when John came out.
Interestingly, E also went on to say that he wasn't "envious" of Cena's success. To him, this was a good friend returning to make the product better. The New Day member, who is experiencing a singles push of his own, didn't view John's comeback as a part-timer stealing his spot.
Nah, he was 100% happy that everybody (Cena, the fans and the roster backstage) got to live such a spine-tingling moment.
Create Content and Get Paid
---