WWE Star's Return Officially Announced For Next Week
This WWE wrestler will return to action on next week's episode of SmackDown.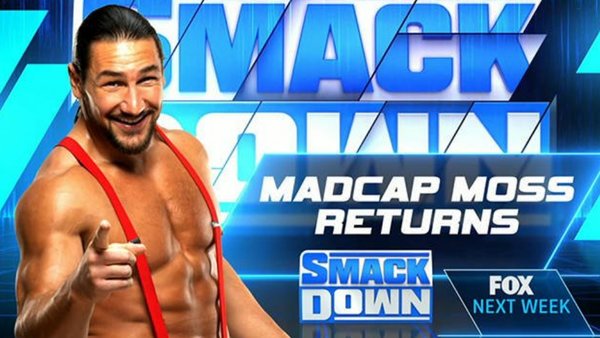 Madcap Moss will return to WWE screens on next week's episode of SmackDown.
The company officially announced the babyface's comeback on Friday's show - Moss had been kayfabe injured by Happy Corbin on the 13 May broadcast. WWE told fans that Madcap had suffered a cervical contusion after being attacked with a steel chair.
Now, he's on the comeback trail.
WWE's cameras shot a quick promo with Corbin for YouTube. In it, Happy reiterated his belief that Moss was a nuisance he was glad to be rid of. That was followed by a tweet from Madcap. In that, the soon-to-return star vowed to get revenge on Corbs for wrecking his Andre The Giant Memorial Battle Royal trophy and for the ambush.
Moss went on to tease a brand new look by saying Corbin would "see a side of [him] he'd never seen before".
Most fans expect Madcap to be repackaged with a different gimmick and look. It didn't make sense that he continued wearing the braces or shorts even after his 'Happy Folks' tag-team with Corbin ended anyway. Next week, Moss will presumably get revenge on Happy and/or challenge him to a match at Hell In A Cell.