Win Signed Copies Of Andy McNab's Liam Scott Trilogy
Plus read an exclusive Q&A with the SAS hero himself.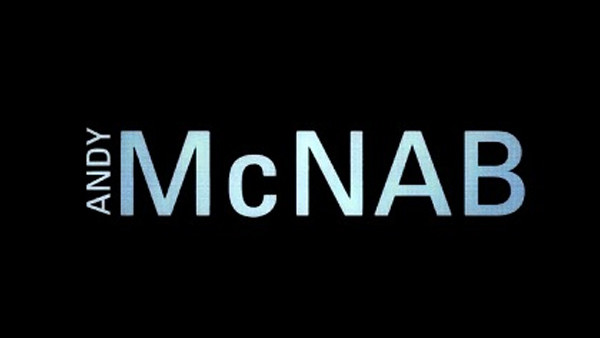 The Liam Scott Trilogy is Andy McNab's highly celebrated teen thriller series. Pulling on knowledge he has acquired from throughout his colourful and highly challenging but ultimately successful life, Andy succeeds in exploring how the issues and concerns which surround many a young person when embarking upon a life in the British military. Courtesy of publisher Penguin Random House we have got hold of a Q&A with the former SAS soldier and literary icon himself where he discusses the Liam Scott Trilogy, his new book Street Soldier, and different influences from his life. We are also giving 1 lucky reader the chance to win a signed copy of the Liam Scott Trilogy - details on how to enter can be found at the bottom of the page.
For anyone who doesn't know you, who is Andy McNab? I was in the army for 18 years. Eight years in the infantry and the remainder in the Special Air Service. The first book I wrote was about my experience during the first Gulf War, Bravo Two Zero. It became the biggest selling war book of all time. So that then kicked off a second career as a writer, then a script writer and film producer.
What made you decide to join the army?I was in Juvenile detention when I was sixteen, and at that time the British Army used to recruit boy soldiers from these institutions. They showed us a great film of a helicopter pilot flying low over beaches in Cyprus. The pilot waving down at the girls in their bikinis, the girls waving back at the pilot. You get the picture…
Tell us about the Liam Scott series of novels? Liam is a typical 16-year- old who joins the army as a Junior Soldier. As well as all the normal things 16-year- olds start to experience - drink, girls and mates - he goes through his infantry training and eventually to Afghanistan. There his experiences include not only the 'bang bang' that you would expect from a story set in a war zone but also his own worries and fears around all this. Will he let himself down when he has to step up to the plate and do what he's trained and paid to do? Or worse, will he let his mates down and look weak when he's under fire?
What inspired you to write that series? Liam Scott was born from my visits to Junior Soldier units. I am often asked to talk about leadership and the importance of soldiers completing their education whilst they are in the army. I thought, why not write about a sixteen year old who joins the infantry and when he is eighteen eventually joins his battalion in Afghanistan? I was once a Junior Soldier and coming into contact with so many of today's Junior Soldiers during my visits, made it fairly easy for me to find out from them exactly what it is like to join up today, make new friends, and be away from home in extreme circumstances for a long time.
Are you very disciplined with your writing? Do you have a routine? I wish! For me it is either panic or feast. I use a MacBook to write, even just for my notes, so then they are always with me. I spend a lot of time travelling and that is the time where I can get a lot of work done. I know writers who are very disciplined and have everything worked out and timed to the hour. I'm so jealous. I just crack on, do what I can until it's done.
What's your favourite book and why? It has to be Touching the Void by Joe Simpson. I was recommended this book when I was first starting out as an author and had a lot to learn. The sense of time and place, how it felt to be cold, wet and hungry, the atmosphere that he created in that book was unforgettable. I re read it often to remind myself what I'm trying to achieve.
Your new book Street Soldier is out on 11th August. Tell us a bit about what inspired it. Quite a lot of Street Soldier is autobiographical, and as a result of that it's a book that feels very personal to me. Like Sean, the main character, I got in with the wrong crowd as a teenager in London, ended up in prison and from there got into the army. Like him, that experience changed my life.
Are any of the characters based on people you know or knew? Well, Sean is based in part on me I guess, although only the good bits. I've used bits of people I served with in the army for some of those characters, and also a few old mates I remember from my days getting into trouble in Peckham have influenced the characters who made up Sean's 'family' of gang members before he got sent to prison.
Street Soldier is the first book in a new series for teen readers, will it be a finite series or is it going to be open-ended? Depends whether people like it, and whether Sean has more stories to tell. I'm already working on a follow up to this, so he isn't going anywhere quite yet, but beyond that, you'll have to wait and see.
I am aware of your work with literacy charities, specifically Quick Reads and the Six Book Challenge, if you had one piece of advice on getting young people reading what would it be? It doesn't matter what you read, just get reading. If you don't like it, bin it and pick something else up. Reading really can change your life, it did for me. It gives you knowledge and knowledge gives you power to make decisions and do what you want with your life.
If you want to be in with a chance of winning signed copies of the Liam Scott trilogy simply submit your name and address details to 'contest@whatculture.com', remembering to quote 'Andy McNab - Liam Scott' in the subject line. Competition closes on 8th September 2016.
The Liam Scott Trilogy and Street Soldier are available to buy over at Amazon.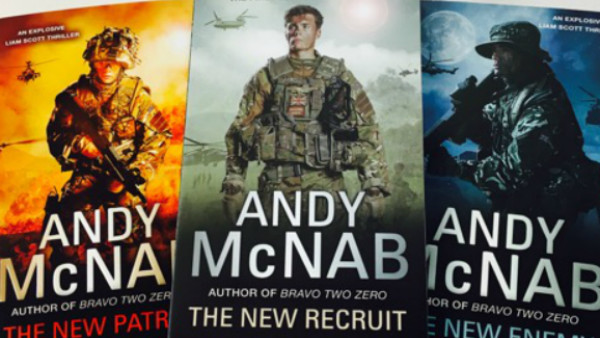 We need more writers about Competitions, Andy McNab, Street Soldier and Liam Scott Trilogy! Get started below...
Create Content and Get Paid
---
Penguin Random House
Penguin Random House is the international home to nearly 250 editorially and creatively independent publishing imprints. Together, their mission is to foster a universal passion for reading by partnering with authors to help create stories and communicate ideas that inform, entertain, and inspire, and to connect them with readers everywhere.
See more from Penguin Random House