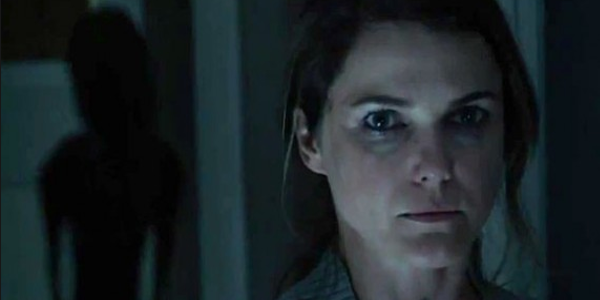 DARK SKIES, the new supernatural thriller from producer Jason Blum, explodes in to UK cinemas on Wednesday 3rd April. To celebrate the release we are offering you the chance to attend a back to back double bill of Blumhouse productions SINISTER and INSIDIOUS with Show Film First.
Along with screenings of INSIDIOUS and SINISTER, you'll be treated to a sneak peek of exclusive DARK SKIES footage, trailer and filmed interviews from the stars about the new film.
From the producer of Paranormal Activity, Insidious, and Sinister comes DARK SKIES: a supernatural thriller about a young family living in the suburbs. Daniel and Lacey Barret and their two young sons witness an escalating series of disturbing events involving their family.? Unable to understand what is happening to them their safe and peaceful home quickly unravels and friends turn against them.
When it becomes clear they are being targeted by an unimaginably terrifying and deadly force, Daniel and Lacey take matters in their own hands to uncover the truth and protect what belongs to them.
For your chance to experience the films, just visit this link https://www.showfilmfirst.com/pin/241644 and get your free pair of tickets now to one of the special screenings in either Manchester, Birmingham or Edinburgh.
For more on DARK SKIES, visit https://www.facebook.com/DarkSkiesMovieUK
Get more like this direct to your Facebook feed.
Write about Film and GET PAID. To find out more about the perks of being a Film contributor at WhatCulture.com, click here.
This article was first posted on March 28, 2013