10 Insane Actor Transformations Never Rewarded With An Oscar
Ever since Robert De Niro's shocking 60-pound weight gain for "Raging Bull," radical body transformations without a heavy hand from…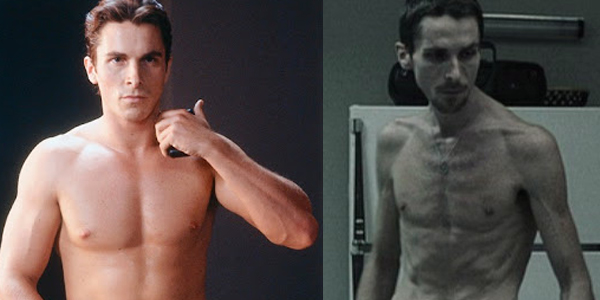 Ever since Robert De Niro's shocking 60-pound weight gain for "Raging Bull," radical body transformations without a heavy hand from prosthetics have been Oscar gold.
Hillary Swank won her first Oscar after dramatically shedding pounds and hair in "Boys Don't Cry"; she won again when she bulked up for "Million Dollar Baby." Tom Hanks also found success with the diet game, first for "Philadelphia" and again for "Castaway." But, like Hanks, Charlize Theron proved it's not always just about weight but about total appearance transformation in "Monster." Call it the Academy's respect for method acting.
Now, Anne Hathaway may have the lock for the Feb. 24 Academy Awards in the supporting actress category for her part in "Les Misérables," for which she lost 25 pounds and looks emaciated.
Still, there have been some transformations on par or exceeding the above success stories that left the actor without a golden statue, which shatters the myth that looks are everything when it comes to winning Hollywood's most coveted prize.
10. 50 Cent – All Things Fall Apart (2011)
Rapper-turned-actor Curtis "50 Cent" Jackson lost 54 pounds, from 214 to 160, in nine weeks for his role as football player/cancer patient in "All Things Fall Apart," according to the Associated Press. He reportedly went on a strict liquid diet along with three hours of cardio daily. He also had his tattoos removed instead of using make-up, further shedding the image that helped make him famous.
In the AP interview he said he didn't expect to win any awards. "Well, you know, I haven't received accolades that comes with the success that I've had in music," he said. "It would be a surprise." Turns out he was right. Not only did he not get any awards, including the Oscar, he was almost universally panned by critics and moviegoers alike.