10 More Controversial Films That Are Actually Really Good
Controversial films! We can't get enough of them. In my last instalment of Controversial Movies that are actually good, there…
Controversial films! We can't get enough of them. In my last instalment of Controversial Movies that are actually good, there were several glaring omissions – it is hard to fit every good controversial movie into a ten space slot. I also did a spot of false advertising by using Ichi the Killer as my avatar but not discussing the film.
Now I can find you plenty of controversial films. I could write lists of them for you every day. But as to whether they would be good films, alas, I cannot assure you that. I would have a hard time arguing the artistic merits of the Wizard of Gore (the original H G Lewis version) even though I love that film. You would all be sitting there typing back "No Clare this film has no artistic merit whatsoever". So I can't palm H G Lewis onto you but I can ask for recommendations so that I can have a third trilogy of Controversial Films That Are Actually Really Good.
Have a read through this second list and give me your opinions and recommendations. I would be ever so grateful!
10. Henry: Portrait of a Serial Killer (1986)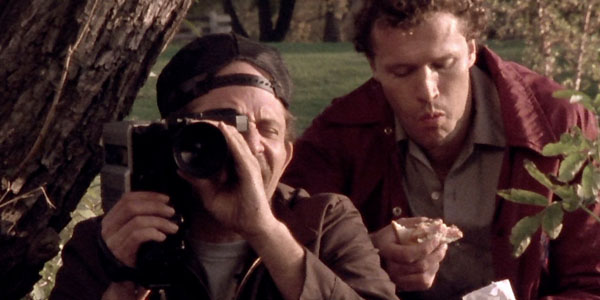 Why It's Controversial:
Desperately grim, totally bleak depiction of a serial killer going about his daily murderous business, Henry Portrait of a Serial Killer ran afoul of the censors when they purveyed its stark uncompromising violence. Made in 1986 but not released until 1990, the censors particularly disliked the infamous home invasion scene in which Henry and Otis kill an entire family while videoing the dreadful deed. Scenes of Otis groping the deceased mother's breasts were trimmed from the film. Sixty seconds of cuts were demanded. A further sequence where a TV salesman is brutally murdered had four seconds of cuts. Other controversial scenes include: a semi-naked woman lying dead on a toilet with a broken bottle in her mouth and Henry's decapitation of Otis in the bath
What Makes It Good:
It's an honest movie. It is what it is. I do not feel that Henry is sensationalised or the subject matter exploited. The film is very matter of fact. Nothing is glamourised. Henry is an anonymous American nobody – no skills or talents beyond killing people. Thus he can travel throughout the country as he pleases, committing his crimes because he is so non descript he will never be caught. It is the ordinariness of the film that stands out – Henry's killing is so random, but the only thing is, we have no clue as to his motivation. Why does he do what he does? The film does not tackle this issue but its absence does not detract from the film's worth. It is a portrait of a serial killer, not a dissertation on his motivation. The final image of the suitcase on the road – presumably containing Becky – Henry's one shot at redemption – is desperately sad and simultaneously chilling. Off goes Henry on his anonymous way to kill and kill again.