10 Places Every Star Wars Fan Should Visit On Holiday
5. Redwood State Parks, California – Forest Moon of Endor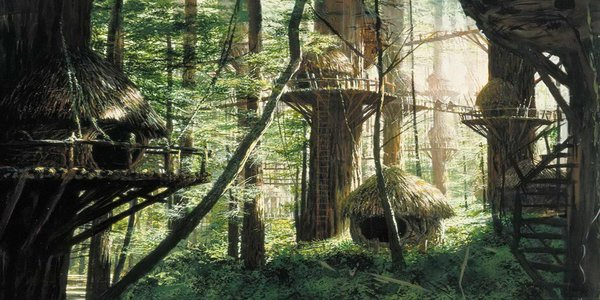 Any of the Redwood forests that you see in California will leave you with the feeling that you just stepped onto the moon of Endor (yes, the Return of the Jedi scenes take place on a moon, not a planet). My particular favorite is Muir Woods, only because it's easily accessible by car from San Francisco and there are many walking trails where every moment feels like you could be about to outrun a scout trooper on their speeder bike.
However, if you would like to more closely align yourself with the movies, the main filming area in Northern California is no longer accessible to the public as it is owned by the Miller-Rellim Lumber Company. It was home to the bunker scenes and many of the Ewok encounters. Since the Return of the Jedi scenes on Endor required a lot of pyrotechnics, the California State Parks were reluctant to let the cast and crew just blow up the beautiful trees that had taken thousands of years to grow. It may not be worth seeking out this area anyway since the area has been logged and now looks nothing like the scenes that we see in the last movie of the Original Trilogy. You also could get arrested for trespassing, so it's not the best place to visit.
The two locations still available to the public where Jedi was filmed are the Humboldt Redwoods State Park and Grizzly Creek Redwoods State Park. Both parks were used to film the background shots for the speeder bike chase sequences.
Cost to enter Humboldt Redwoods State Park: Free, unless you want to camp overnight.
Cost to enter Grizzly Creek Redwoods State Park: $8 for parking your vehicle.
Cost to enter Miller-Rellim: Possible night in jail for trespassing.