10 Seriously Insane Ways Famous Movie Actors Got Into Character
Way back in 1897, the Moscow Art Theatre was born. Playwright Anton Chekhov collaborated with many actors and directors and…
Way back in 1897, the Moscow Art Theatre was born. Playwright Anton Chekhov collaborated with many actors and directors and in particular a man called Constantin Stanislavski, a man who pioneered method acting with what he called 'Theatrical truth'.
Bounce forward a few decades later in the 1940's and 50's to the group theatre in New York city and a man called Lee Strasberg who, along with others at the now world famous 'Actors Studio', popularized the work of Stanislavski to create what is now known today as 'Method' acting. Marlon Brando, Al Pacino, Robert De Niro, Jack Nicholson and Dustin Hoffman are just a few famous names to go through the actors studio, and are now possibly the most famous (with the exception of Daniel Day Lewis) advocates of getting into character by living and breathing every nuance of the world they inhabit.
Here listed for your discretion, is a list of '10 Seriously Insane Ways Famous Movie Actors Got Into Character':
10. Daniel Day-Lewis – My Left Foot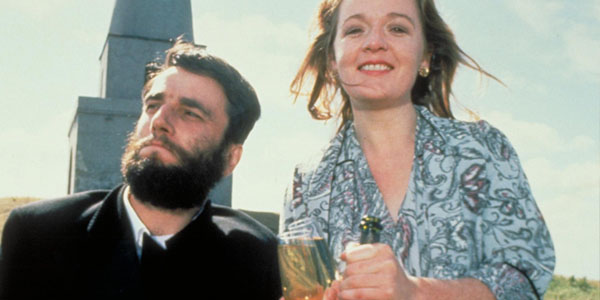 You could easily write an entire list for the extreme ways in which Daniel Day-Lewis prepares for his roles in films, but let's just get him out the way early shall we? So you have Bill the Butcher from Gangs of New York, in which Day-Lewis trained to be an actual butcher and refused to wear coats in the height of winter on set as it wasn't in keeping with his character. He also supposedly demanded that everyone refer to him as Mr. President for the recent Lincoln and refused to break character whilst on set.
Then there is his most extreme and possibly most famous example of his extreme measures. It came about for the filming of the 1989 film My Left Foot in which Lewis played Christy Brown, a cerebral palsy sufferer who can only control one limb – his left foot.
To prepare, Day-Lewis (allegedly) refused to leave his wheelchair, demanded that he be force fed and broke to his ribs from remaining hunched over for too long a time, refusing to break character to fully understand the effects of the affliction Christy Brown endured.
This is probably the most famous example of insane ways actors get under their fictional/factual counter parts' skin, yet with three Oscars to his name for best actor (the only actor to ever obtain such), the man must be doing something right.